This isn't a recipe, this is a story about a passionate love affair…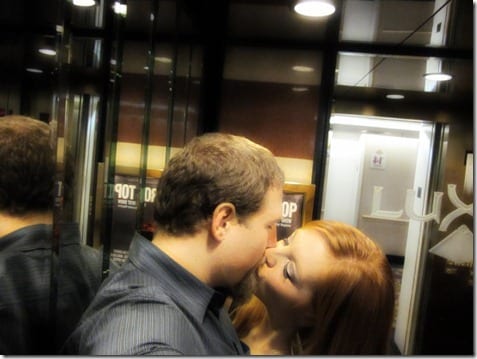 About four years ago I met Ben and everything changed. It's like I got a sneak peak into a part of the world that had been there all along, but I didn't know about…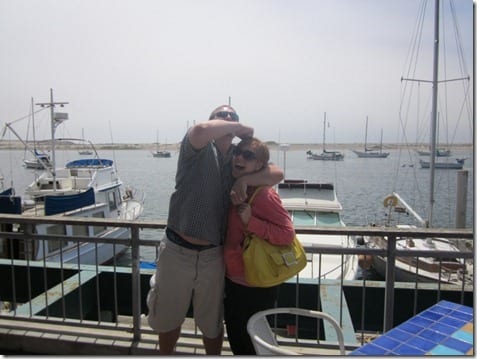 The world of eggs, or huevos if you will
Growing up my mom would make us eggs on the weekends, but it was never my favorite thing. But when I met Ben I met a man who puts eggs in and on everything. I've seen him chop up a leftover hamburger – bun and all, and make an egg scramble.
At first I was horrified. But like any good partner in a co-dependent relationship, I decided to completely abandon who I was and follow suit.
Now I have the egg addiction too. Lately it's been a little hot to eat eggs for breakfast, but I don't want to go a day without them. So, tonight I made meatless stuffed peppers – with eggs as the protein.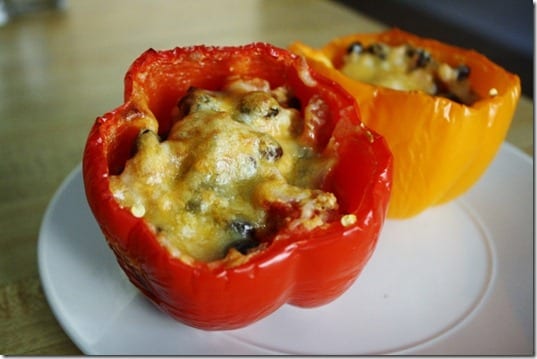 Tip: If you "knock" the peppers on the cutting board fairly hard the seeds fall out.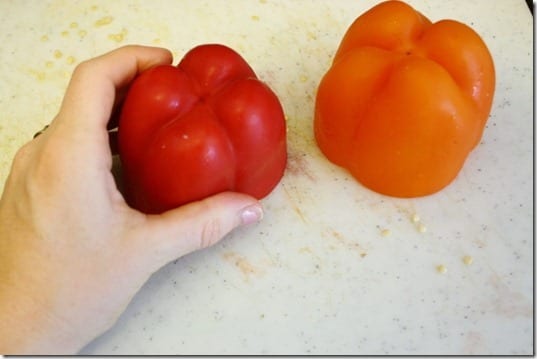 The inside was a mix of: 1 can black beans, 1 can diced tomatoes (drained), green onions and tons of garlic, salt and tapatio. Then, I added 4 eggs and cooked it all up.
While I cooked up the guts I roasted the peppers for about 20 minutes at 400 degrees.
I stuffed each pepper, topped it with cheese and put it back in the oven until it was melted.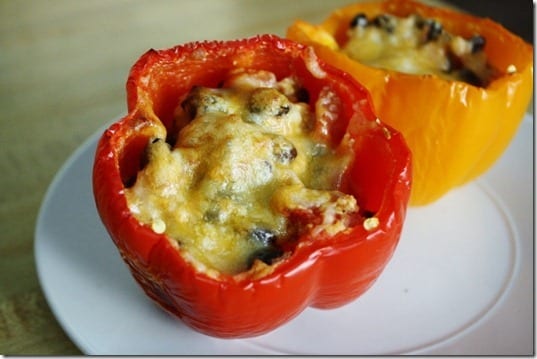 After I eat the insides, I eat the rest with my hands…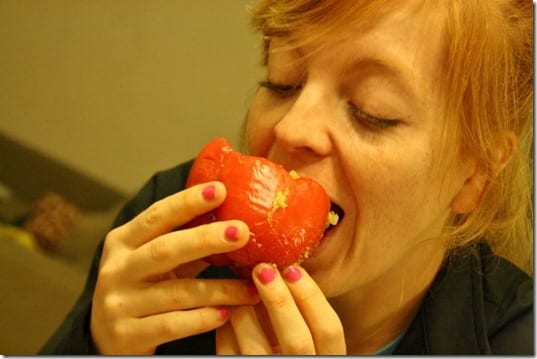 Run SMART Goals
Fill out this form to get the SMART Running Goals worksheet to your inbox!