Happy Friday!
Yesterday was pretty busy so I opted to go through email instead of posting about the lemonade I drank from our neighbor kid. But, I thought I'd share lest I be accused of my secret drinking (lemonade) problem. Plus, I thought you'd appreciate a nip shot from Ben.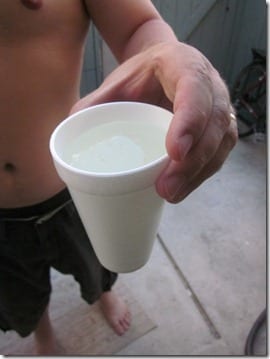 Ben played basketball during lunch at work so he opted out of joining me for an afternoon stroll. I walked 2+ miles while he made dinner. 
I said we needed to cook the zucchini and I wanted eggs, the rest was up to him. Well, he delivered! He sautéed the zucchini with potatoes and made me poached eggs. I added half an avocado and it was amazing.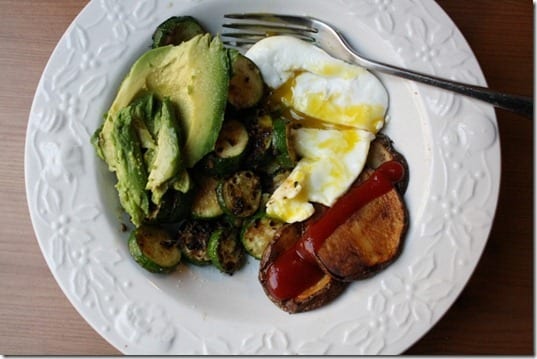 This morning I ran to the gym, did a quick strength session and ran back. I'm guess it was about 3 miles round trip but my Garmin couldn't find the satellite so I don't really know. The marine layer was super thick this morning!!It reminded me of San Francisco…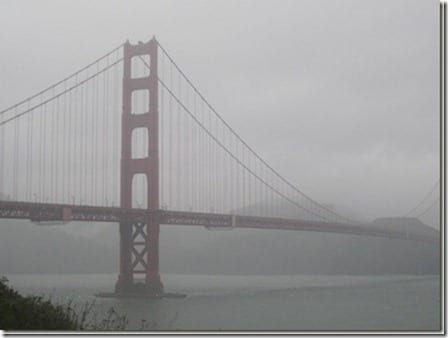 Speaking of a NorCal… the other night I was watching an HGTV show that made me want to move to wine country and told Ben, "Don't you think we should move to wine country?"
Um, he looked at me like he was going to kill me! Remember we just went through a big ol' debate about moving up to Healdsburg and opted not to? Yeah. He said that ship has sailed… How quickly I forget!
Fun Friday Fings
I received both these watermelon pictures from readers this week…
They are very different, yet I love them both the same

Ben sent me this video because he says I wake up before him everyday and bug him to wake up just like this kitty bugs the puppy.
"Hey, hey are you awake…kiss kiss"
I think we're headed to Disneyland after work tonight! Our annual passes were blocked out until this week. But, I have a lot of work to do until then!!
Question: Ever have a lemonade stand? Buy lemonade from a kid?
I never had a lemonade stand, but when I was a kid I made book marks to raise money for 'saving the manatees'. I've always been obsessed with manatees… <- and that's why I married a boy from Florida
Run SMART Goals
Fill out this form to get the SMART Running Goals worksheet to your inbox!