I woke up this morning not exactly looking forward to my run. I was supposed to do 4 x 1 mile repeats between 7:40-8:00 <- which I read as "just try to do one under 8 minutes".
Before I left I had half of an apple banana for fuel.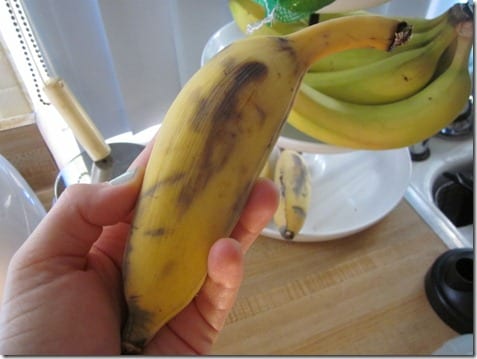 Since there is no close track I headed back to the route where the duck hit me in the head. It's a half mile path connected to a park, so I did the path and then looped around the park for the full mile. It's not completely flat, but not hilly either – just a few bumps in the road.
1 mile warm up, 8:00, 7:57, 7:59, 7:50, .5 mile cool down.
Done.
When I got back I wanted something cool to eat so I went with a yogurt bowl. That would be pineapple chobani aka the best yogurt ever as the base
I know some hardcore peeps use plain yogurt all the time because they're better than me but this pineapple stuff is like dessert (only lacking chocolate). But, once I'm done with these individual cartons (that were on sale) I need to go back to the plain stuff because it's half the price and then I can be super duper healthy too…
I added this new Trader Joes product to the bowl – Honey Roasted Almonds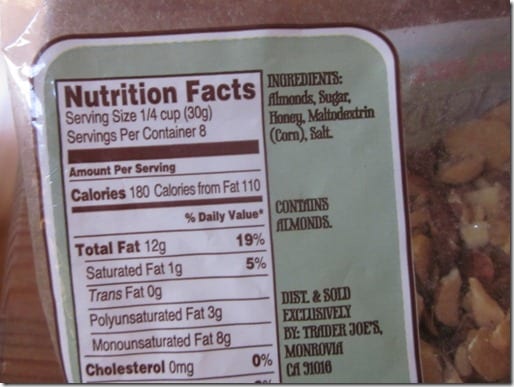 They are delicious! Buy them.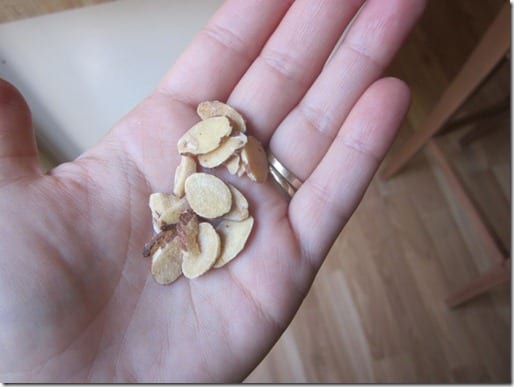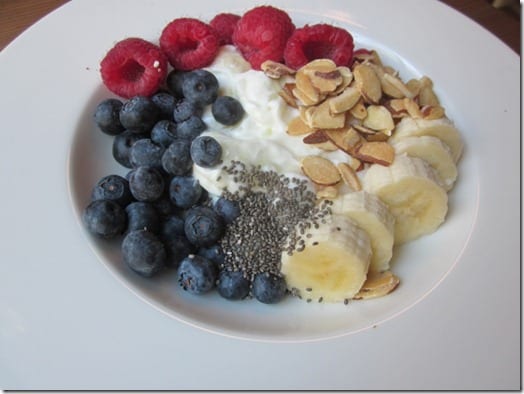 Question: What did you have for breakfast?
Ever done a running repeat?
Plain yogurt – yah or nay?
Run SMART Goals
Fill out this form to get the SMART Running Goals worksheet to your inbox!