I've been researching foods to eat and avoid for low thyroid issues and read that processed soy (among other things) can sometimes affect thyroid function.  Well, I was eating processed soy in the form of veggie burgers every.single.day.
So, today I changed it up with Bumble Bee's Spicy Thai Tuna.
I put it in my usual salad with TJ's peanut dressing and it totally worked!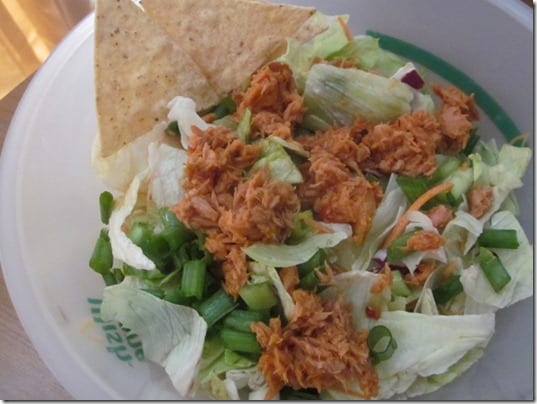 Plus a tragic looking cookie for dessert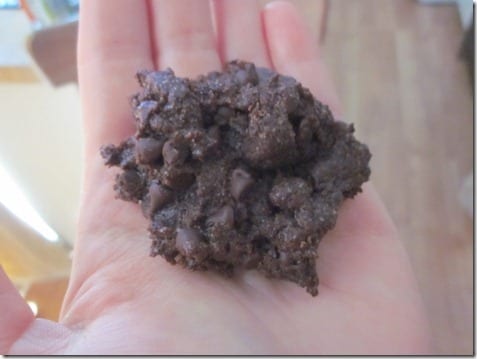 I had grand plans to do Gym Run, Tan, Laundry today before we left, but it was a #Fail.
I normally get a spray tan before I go to Florida (you know, so I'll fit in with the locals) but I ran out of time. At least I got the laundry done…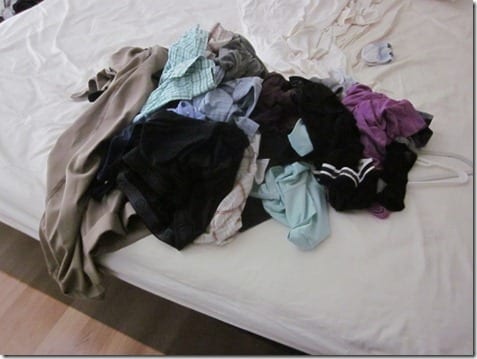 I guess this morning's 9 miler caught up with me fast because I was Rungry all day! I had lunch early and around 2:30pm wanted a "real meal" not just a snack. So, I cooked up last night's chicken sausage/broccoli leftovers with eggs.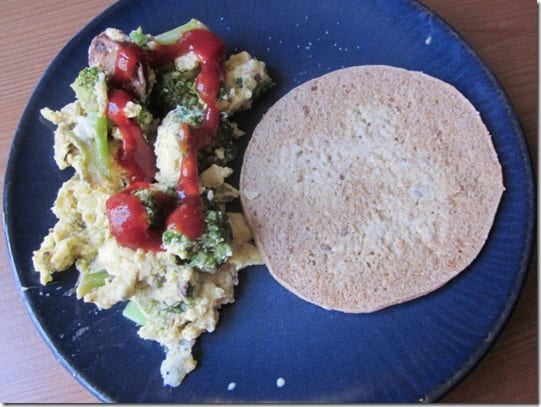 After work I packed super fast and headed to my mom's. They are watching Vegas for us and drove us to the airport. Unfortunately we're flying out of LAX, which is practically as far as driving half way to Florida!
I said "hello!" to my growing pumpkin! I'm so so excited for this!
And after my naked-scanner-opt-out-pat-down-extravaganza I'm sitting at the gate waiting for my flight to board. I have a little snack to keep me company.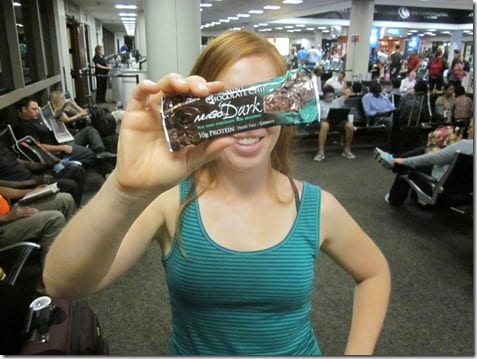 This is a Red Eye with a quick layover – ugh, I always regret red eyes when I get to my destination but it's the best use of time. I'm really going to try to sleep through the flight, but if I can't I have some reading material. (Cross your fingers that I sleep though!)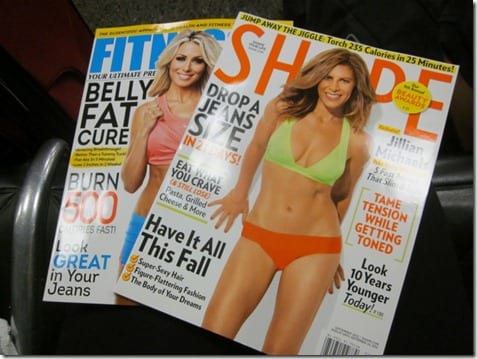 See you soon Dunkin Donuts!!!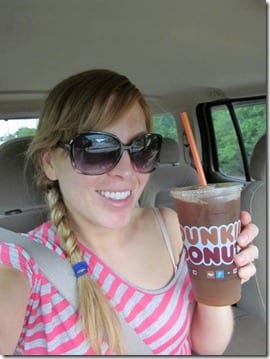 Question: Can you sleep on a plane? Thoughts on Red Eyes?
I'm going to be jacked up when I get to Florida, but I'm excited to see my in-laws and new niece!!!
Run SMART Goals
Fill out this form to get the SMART Running Goals worksheet to your inbox!