I had a great spa day with my mom today! She is the best and invited me to enjoy an indulgent day with her. After yesterday's 18 miler I was more than ready to spa it up
This morning I took a little walk before breakfast. Quiet Sunday morning walks are my favorite.
After breakfast I headed to meet my mom at the house. Our first stop was the nail salon for manicures and pedicures. These are my 'before' feet, I didn't get a picture of the 'after' but wanted to share this in case you're here for the foot fetish aspect of this blog. Hey, I'm here to help.
Then, we went tried out a new-to-us spa and got massages. Oh my gosh I needed this. But I was a little embarrassed that my all my bug bites from Florida left red spots all over my back
After we were all noodle-y from our massages we went to have lunch/dinner/food. It was about 4pm so I don't know what to call it.
Moscato 'cause we like it sweet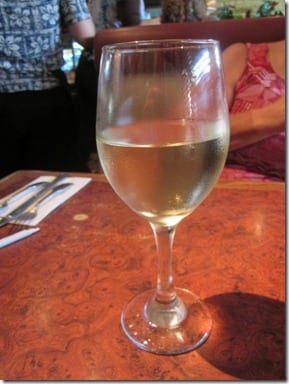 I got the Cobb Salad, hold the bacon and bleu cheese add cucs and bell peppers. I like to call it Cobb Salad hold the Cobb.
Then, we went shopping and my mom bought me two shirts. She was being so nice I'm afraid she thinks I'm going to die soon or something. I hope she doesn't have a crystal ball I don't know about.
The Peak of my week was this big ol' cup of frozen yogurt with six dollars worth of Cinnamon Toast Crunch.
My early lunch/dinner left me hungry around 7pm and I raided my mom's fridge for beans, rice and enchilada casserole later in the evening. No pics, but I'm sure you've seen those foods on RER before
Question: What did you do this weekend? What is your favorite ice crean topping?
When I used to go to 'non-self serve' fro-yo places I would ALWAYS get granola as my topping. I LOVE granola more than anything (except the fro-yo itself).
Run SMART Goals
Fill out this form to get the SMART Running Goals worksheet to your inbox!