After work today I took a 3 mile walk and came home to Ben washing the dishes and making dinner. Score!
This was extra perfect because I needed to hit up the health foods store for some fiber stuff Jill wants me to take cause she says I'm full of shit. I took my time walking around and came back with a few fun new things!
Dinner – My mom sent us home with green chilis on Sunday. I planned to make chili rellenos with them, but told Ben he could do his own thing.
Since we didn't have flour to dip them in he stuffed the chilis with cheese, wrapped them in a tortilla and then cooked them in egg. Not what I would have done, but they were delicious!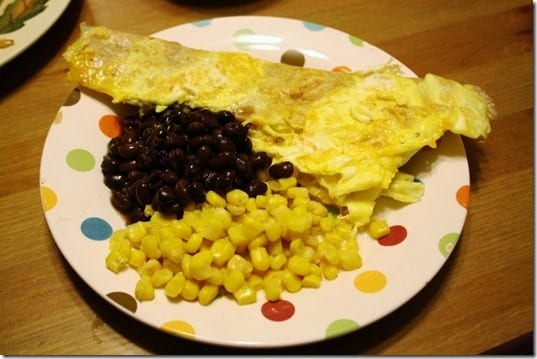 I also grabbed a Zevia while at the store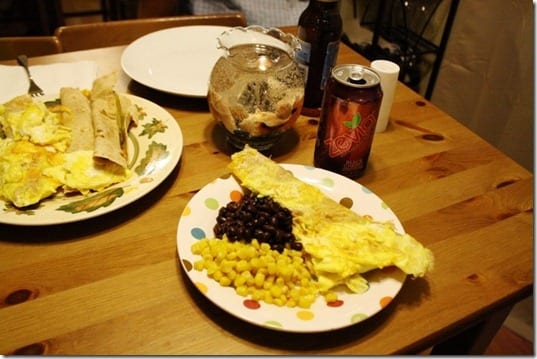 Ask a Monican #43
Monica from Run Eat Repeat answers:
1. I lost weight and ended up with a binge/purge eating disorder. Recently I realized I'm back up 10-15 pounds! How do I lose weight?!
2. I have an earlier than usual 10k coming up – how/what should I eat?
3. What the heck do you do?
Things mentioned in the video:
My fuel belt review and Chocolate Chunk Chobani review
Feel free to chime in with your thoughts on what she should eat before her early 10k!
Got a question? Email it to me runeatrepeat at gmail dot com
(I'll keep it anonymous unless you ask me to give you a shout.)
Run SMART Goals
Fill out this form to get the SMART Running Goals worksheet to your inbox!