Happy Wednesday! Is this week dragging for anyone else? Maybe it's last week's short Labor Day holiday, but I feel like it should be Friday afternoon already!
Anyway, I obviously woke up on the wrong side of the bed and went for a run to shake it off.
Breakfast – I've been super uninspired for all my meals lately. After talking with Jill and realizing a lot of what I was eating isn't ideal for someone with thyroid issues I'm just frustrated. Bah. Bah Black Sheep
Anyway, I had half a banana with sunflower seed butter when I got back from my run. Then, I cooked up eggs and had a bowl of this cereal with nf milk.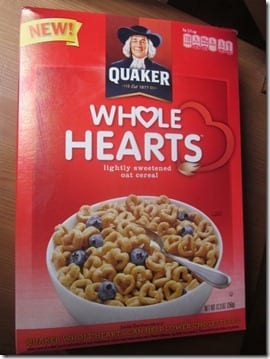 I'm having another handful now actually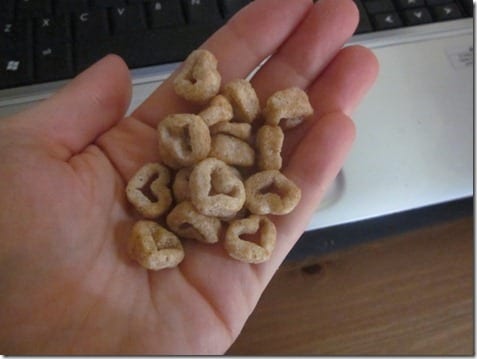 Mid-morning I finished off the watermelon I bought on Saturday. I think Ben had a piece at some point, but I'm not sure.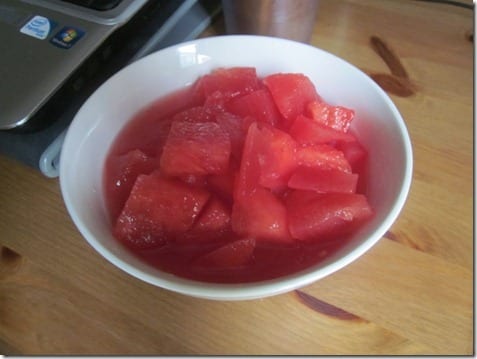 Speaking of that guy, he stayed out late last night and I couldn't go to sleep without him because I came home after Salad Planation and watched a bunch of specials about 9-11. It's so sad
So, I stayed up past midnight and am enjoying my second cup of iced coffee sweetened with stevia.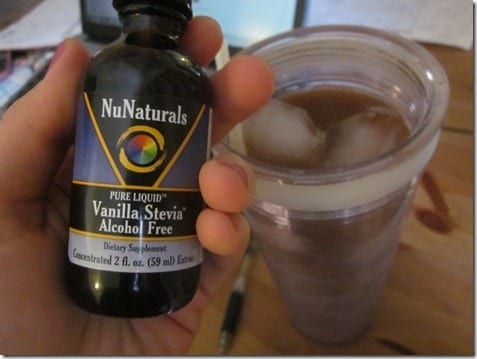 Meet Angela Bizzarri – she is a distance runner formerly from the University of Illinois (class of 2010) and now trains with the Mammoth Track Club. She holds school records in the 1500 and 5000m – you can read all her stats here.
(image source)
She's also a Brooks Beast Athlete and I had the opportunity to interview her through my ambassadorship with Brooks. Here's the interview – enjoy and run happy!
How did you first get into running? What's your "running story"?
I ran Track and Field in middle school doing the 100m and 100 hurdles, but eventually found my way into the longer distance races. I joined a running club in middle school, which traveled out of state for competitive cross-country and track races. I fell in love with competing and the connection between working harder and running faster. As I have continued running those same key aspects of running has made me to continue to want to pursue the sport. I will always want to see how I can improve, even though it becomes a little less linear as you progress in the sport.
Have you ever had to deal with an injury? What was it? How'd you recover?
Yes, I have dealt with injury throughout my running career. My most recent and persistent injury was plantar fasciitis, which causes heel pain while running. I tried a variety of methods from orthotics, deep massage, stretching, icing, and modalities(such as laser and ultrasound). In the end I found the only way to get rid of it was rest, which means no running and maybe some cross-training if it doesn't bother then injury. When returning to running, make sure to have a slow buildup back to your normal training routine.
What is your current weekly training routine like?
I am currently in the base phase of my training. This means that my two hard workout sessions in the week include longer aerobic work such as tempo runs and longer intervals with short rest. The other days I complete my weekly running mileage with four more running sessions, one of which is a long run.
How do you fuel your running? What's a typical day of eating?
In general I try to eat foods that are nutrient dense, meaning they pack a lot of vitamins, mineral and antioxidants. This means I eat more protein, fruits and vegetables then the typical American diet. I also try to eat more frequent smaller meals as it helps me keep my energy levels even throughout the day.
What's your favorite Brooks shoe? Other piece of gear?
My favorite Brooks Running shoe is the Brooks PureFlow, especially in the dark pink and light blue. The darker color keeps them looking clean even when I run on trails. My all time favorite piece of Brooks running clothing is the Equilibrium Short Sleeve. It's the perfect cut and fit for the female athlete and comes in many different colors.
Winner of the RooSport Giveaway is being notified via email.
Question: Got any tips or tricks to get out of the midweek slump?
Bonus question: Why is Wednesday spelled like that?!
I don't usually hit a wall like this, so I have nothing.
Run SMART Goals
Fill out this form to get the SMART Running Goals worksheet to your inbox!