Happy Thursday!
Exercise – I think my legs needed a break from 3 days of running in a row so I hit up the Body Blast class at the gym. It was okay.
Yesterday I walked up and down all the aisles of a local health foods store. I was on a mission to find something new. I think I was hoping to stumble across a healthy version of a Reeses PB Cup only made out of chia seeds and organic oxygen. Sadly, I didn't find that.
But I did find this Carb Zero bread. I heard about this bread from one of the Sole Runners I met a few weeks ago. One girl raved about it and the other said it tasted HORRIBLE! This piqued my curiosity so I was excited when I spotted it. Added bonus = it's from a relatively local company.
Ingredients of this magic gluten free, crab free, nut free, kitten free, duty free bread: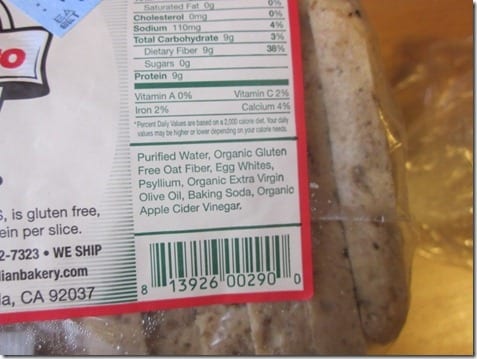 I had two pieces with sunflower seed butter (on sale!) and jelly. Um. It tastes weird. You MUST use some kind of nut butter and/or jelly because this is not a bread you eat straight up. I'm even skeptical it would be okay in sandwich form.
Then, I drove to my doctors office with a pear.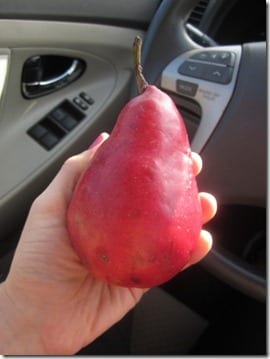 My doc is retesting my thyroid bloodiness. The bloodologist guy didn't mind that I took a picture 'for my blog', but he laughed. How does he know RER is one big joke?!
Instead of a lollipop I get an iced coffee for being good at the doctor's office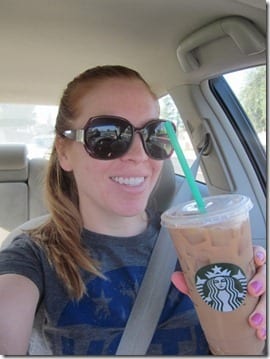 And since my doctor's office is super way way far away I'm working from my mom's with dogs at my feets.
Oh nuts!
Question: Are you a dog person or cat person or a human person?
Run SMART Goals
Fill out this form to get the SMART Running Goals worksheet to your inbox!