Hello! How's it going?
I spent the day working from my mom's and raiding her fridge. Luckily she has watermelon and 'salad stuff' so I was all set for lunch.
Around 2pm I got hungry and grabbed this new Light & Fit Greek Yogurt. Yeahhh, it's way too sweet. This is probably because it has fake sweetener and junk. Why do they overcompensate with fake sugar?!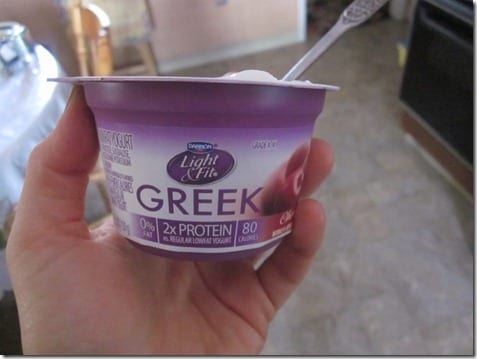 But, I'm a big hypocrite because I can drink diet soda (I am starting to notice it tasting super sweet though). I'm doing better and drinking a lot less than I was in the past! I was limiting it to once a week and that's been slipping to 2 or 3 times – better watch it.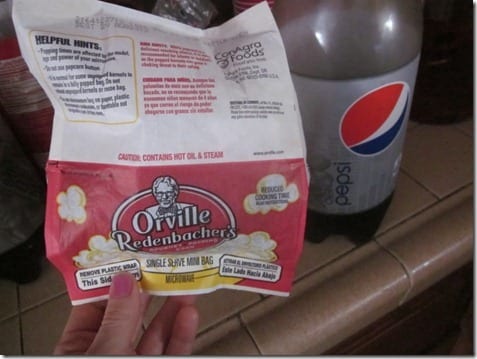 I was in a funk yesterday and asked you for some tips on how to beat it.
Simone
gave a great suggestion…
(someecards)
So today I'm writing down 10 things I'm thankful for and I invite you to do the same.
1. Ben.
2. My family (no Ben is apparently not considered my family in this list)
3. My job and my fam's jobs. Times are tough, we are lucky to have work.
4. That I can stand at my makeshift desk on my mom's mantle (see below) and that I can RUN!
5. Laughing.
6. A fridge full of food.
7. My magic phone that allows me to keep in touch with people I don't get to see enough.
8. Mints. (random, but this came to me so easily I have to include it)
9. Songs that make me want to dance no matter where I am.
10. You guys for reading RER. It gives me a purpose on some days when I'm in a funk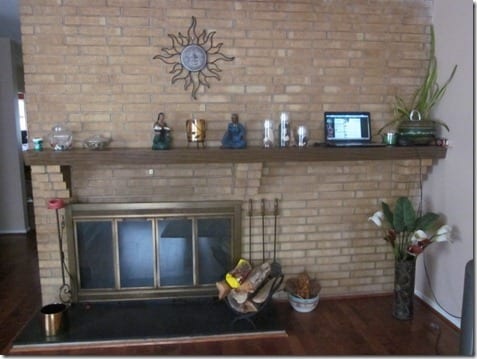 Now I'm listening to my little brother practice piano and will probably walk the dogs in a bit. I'm going to spend the evening with my people. I'll see you tomorrow
Question: What are you thankful for today?
Of possible interest – Remember the overnight oats I made recently? It was part of a project I'm doing with Premier Protein. You can read the post here – Overnight Oats.
Run SMART Goals
Fill out this form to get the SMART Running Goals worksheet to your inbox!