I wasn't really feeling the Meatless Monday thing this week (again), but it just so happens that the meal I've been cooking up all day is meatless and Mexican-y.
Score one for the accidental Mexican Meatless Monday!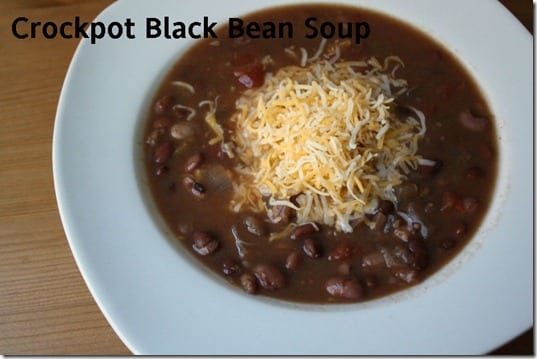 I really want to try and make a crockpot meal at least once a week so that was my #1 goal as I put together a dinner plan for this week. I had this package of Black Bean Soup mix that Bob sent me. Okay, I don't think Bob himself sent it, but someone from his company did.
I soaked the beans over night and this morning added the following to the crockpot:
1 package black bean soup mix (soaked overnight and drained)

1 chopped onion

1 jar salsa

2 Tb. minced garlic

2 boxes broth (use vegetable broth to make this veg)

Salt and Pepper
See? Into the crockpot you go set on low for 6 hours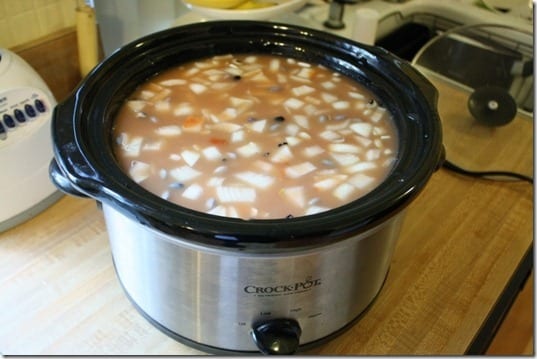 Meanwhile I ate watermelon…
And a rice cake with jam with my lunch salad…
Mid-afternoon I went to grab a yogurt but ended up digging into some cereal instead. Not the most balanced choice, but I'll have some yogurt or a more protein-y snack if I'm hungry later.
Aaand… 6 hours later the soup is done! You can let it cook for more but the beans might break down a little more. I like a good mix of half broken beans half intact.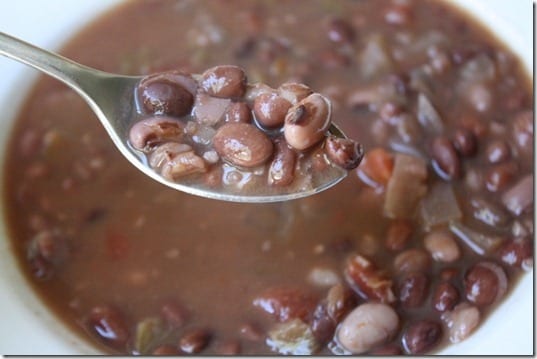 I topped it with shredded cheese and slurped up the cheesy, beany strings.
Enjoy!
*Please note – my phone tried to autocorrect "crockpot" to "crackpot" when I was instagraming earlier.
**Also note – "instagraming" is a legit verb.
Question: What's for dinner?
Run SMART Goals
Fill out this form to get the SMART Running Goals worksheet to your inbox!