I'm exactly one month away from running a marathon all the way across the country! The marathon is scary enough, but it makes me even more nervous when I think about different weather, different terrain and packing for the race. It would be the worst to forget something important.
Since the Chicago marathon is this weekend I thought I'd share my Traveling for a Race tips today…
Check the weather – weather.com is a great place!
Check the course elevation – for me that's on the NY Marathon website
Take care of your travel arrangements early to ensure a less stressed arrival and departure. Check out the race website for Start/Finish line location and try to get a hotel near one of them.
Some races, like the NY Mary, Start at one location and end at another very far away! Make sure you check those things and let your cheerleaders know.
Stay hydrated while on the way to your race destination. Airplanes can suck the life outta ya.
Make a Race Day Checklist
and/or check out Tips for Traveling to a Race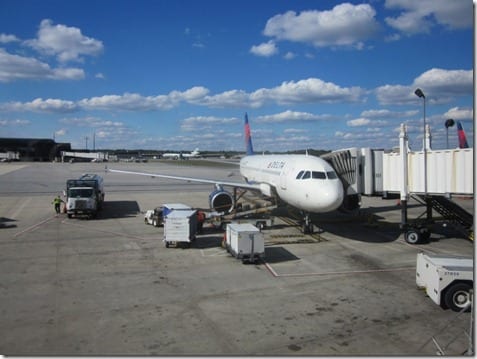 Question: Ever traveled to an out of town race? Please share your must-haves and packing list!
Run SMART Goals
Fill out this form to get the SMART Running Goals worksheet to your inbox!