Happy Friday! This week kinda flew by for me because I was a.) busy and b.) floating along on a cloud of happiness
Last night I watched the VP debate and Jersey Shore. So I'm hoping they canceled each other out and my IQ and self respect stay about the same.
I felt munchy all day yesterday and kept grabbing handfuls of trail mix. Finally, I made a hearty pumpkin yogurt afternoon snack. This helped slow my roll in the kitchen.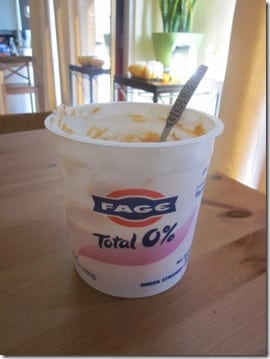 My IT band is still super tight so I opted to take a walk this morning and am going to spend some time stretching in a bit. I want to do another round of Jillian's 30 Day Shred but didn't have time. I'm starting a new project at work and needed to get on it early!!
Breakfast was my new phase favorite – pumpkin oatmeal (or oat bran) topped with nut butters and eggs.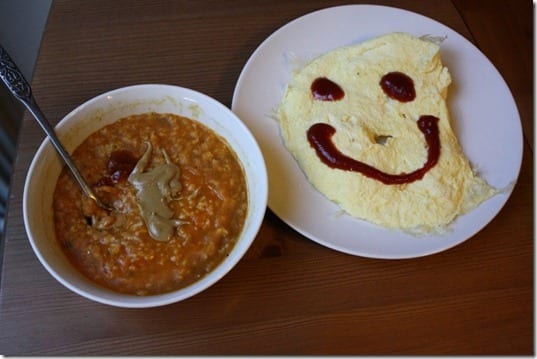 In the pumpkin oats:
Mix: 1/3c oatmeal OR oat bran AND 3/4c water in a mico-safe bowl
Microwave for 1 minute. Stir. If it's still soupy microwave another 30 seconds.
Add: 1/4c pumpkin, pp spice, salt, sweetener of your choice, chia seeds
Microwave for another minute or so until thick.
Top with nut butter and pumpkin butter if it's Friday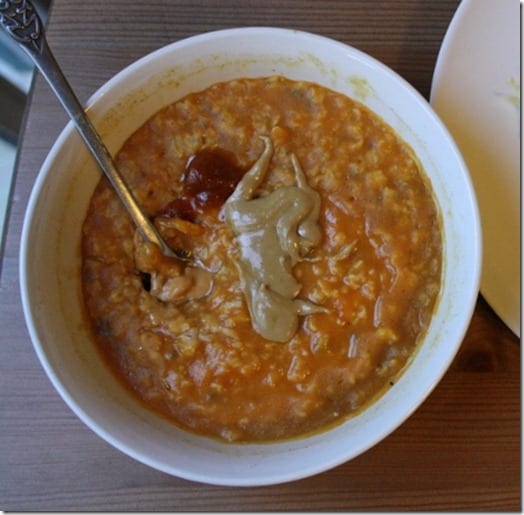 Reader Jordan, saw this on Facebook and passed it along. True, very true.
Winner of the Ragnar Swagnar Giveaway is:
And now I'm passing the Ragnar Swagnar baton to http://lifeisbeachykeen.com/
What are your plans for the weekend?!
I'm running tomorrow and then spending the day with my little brother
Run SMART Goals
Fill out this form to get the SMART Running Goals worksheet to your inbox!