Hello!!! I am currently blogging from 30,000 feet in the air on my way to Richmond,VA.
A few months ago I was contacted by a rep from Sabra about working with them as an ambassador. One of the perks is a trip out to VA to tour the Sabra factory! I have always been a big fan of Sabra and am super excited! I can't believe this is my life. I am very lucky and happy and stinky (the stinky will be explained below).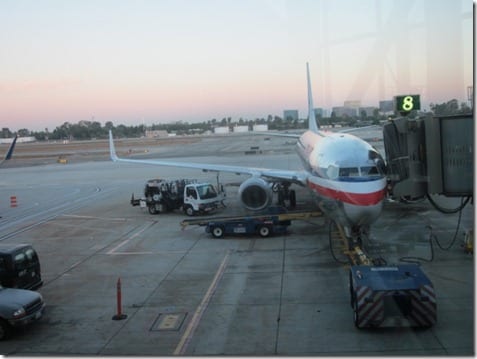 First, let's just call it what it is – yesterday I ate crap all day.
There was no specific reason for it really… First I was sitting at the table when Ben and my fam ate lunch and there were fresh fries and onion rings in front of me. (I didn't order anything because I wanted movie theater popcorn for lunch AND had a late breakfast.)
The point of my visit was to take my little brother to see Frankenweenie 3D.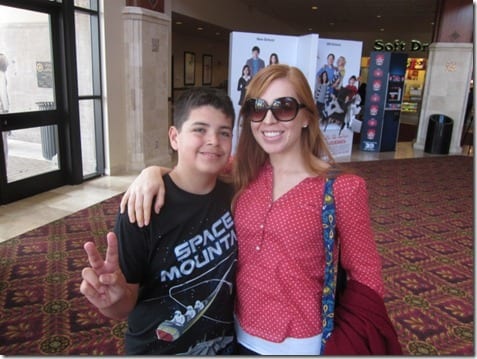 I decided to sneak in my own popcorn to be a little bit healthier. (I did eat the whole bag, but I always do. 1 bag = 1 serving just like 1 watermelon = 1 serving)
And to top off the carb-fest my mom had Reese's Pieces cereal and I took a baggie of that to eat on the car ride home. This stuff is GOOD!!! Get some.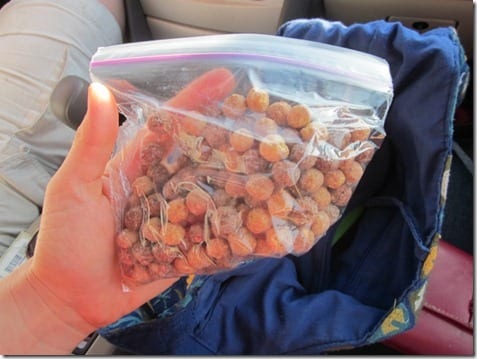 We headed home early because I had to pack for today's travels! I ended up making a big salad for dinner to balance it all out.
This morning Ben's alarm went off at 4:30am because he was meeting his friends for a hike. I decided to get up with him as it's impossible to sleep while someone else is getting ready at our place.
Since I had time to kill and it was too dark to take a nice lil' walk I did Jillian's 6 Week Six Pack Level 1.
Then, I quickly showered and made breakfast to eat at the airport.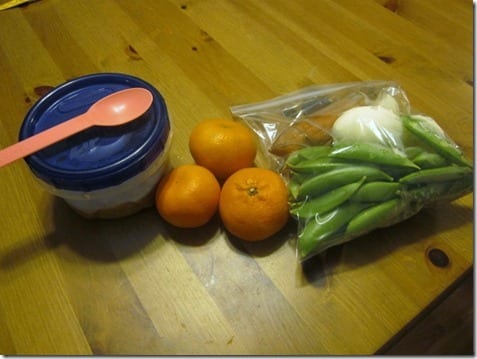 There was almost a snag in my plans when the security officer wasn't sure if I could take my oatmeal through. They asked someone over walkie-talkie and for a second there I was worried. The lady next to me in the line said, "I hope you get to eat your breakfast," as she gathered her things. And I think that made them feel bad so they let me have it!
Victory Pumpkin Oatmeal is Mine!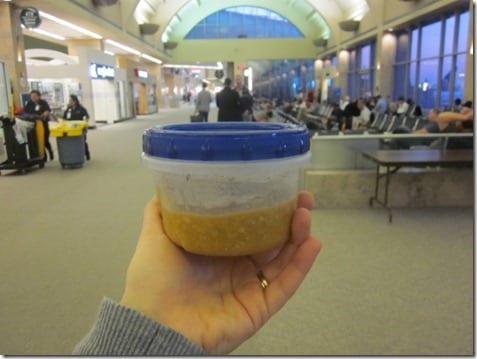 I had a quick layover in Dallas and searched for a Dunkin Donuts to get my iced coffee fix. (Seriously, I should just open a franchise in CA, right?!)
Unfortunately, there was not one in my terminal so I got Starbucks IC and an apple for something like 60 dollars.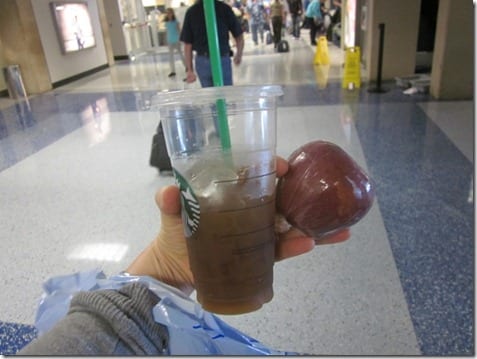 I bought Jenna's book White Jacket Required and am already halfway through it from my first flight. It's really good!!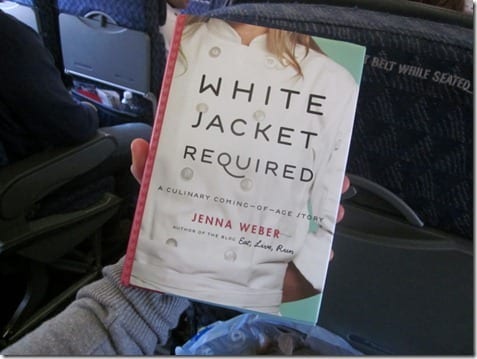 And I'll soon be ripping into my weird packed lunch…
It's 1 hard boiled egg, 2 whites, snap peas and a sweet potato. This is clean eating at it's stinkiest. I swear I don't do it on purpose, but I always manage to bring smelly foods on the plane and then feel dumb when I go to eat them. But, we have no protein in the house other than eggs so it was my only option.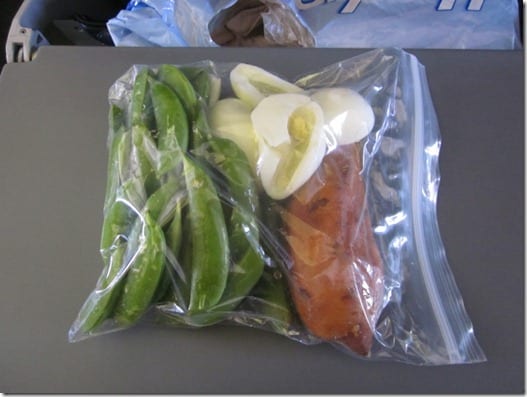 I have no idea how I'm going to eat the sweet potato, but I did salt it
I debated dressing comfy or decent last night on twitter and the response was a resounding COMFY! Glad I listened, but when I get to Richmond I only have an hour before dinner so I'm hoping I have enough time to get to the hotel and freshen up!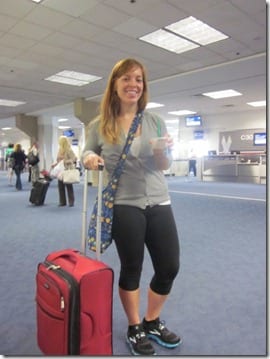 Question:  What was the best thing you ate this weekend?
Run SMART Goals
Fill out this form to get the SMART Running Goals worksheet to your inbox!