I had a lunch date today! Ben has jury duty this week and got picked for a case (I told him to say he was biased, but he's all honest and ish).
He had a 1.5 hour lunch and came home to eat with me. It was nice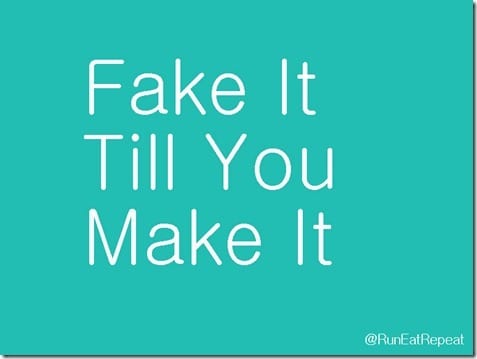 I'm very superstitious and insecure, so I normally hesitant to tell you about things that I'm nervous about because it gives me anxiety. But, I'm sharing this because I already feel happy with myself because I faced a fear today.
Before lunch today I had an audition to teach a boot camp class at a local gym. I almost didn't go because it's been a while since I've taught boot camp, it makes me very nervous and I have so many other things going on right now I just didn't want to deal with another source of stress. But, when it came down to it the #1 reason I didn't want to go is because I was scared.
I asked my friend Chandra for advice and she reminded me to "Fake It Till You Make It". I've gotten this advice many times before (I used to do local cable news after college and basically spent a year faking it and freaking out every time I went).
So, I did it. I don't know if I got the job yet, but I'm happy that I went. One of my 2012 New Year's Resolutions was to Be Fearless!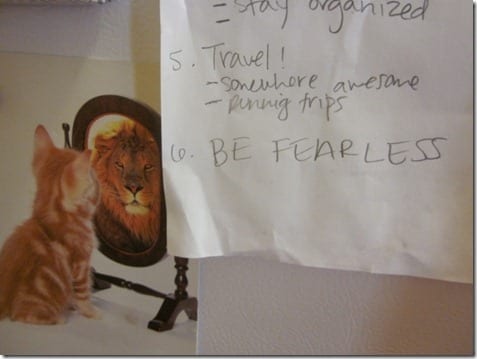 There are just about 67 days left in 2012 and between this and the New York Marathon coming up (eek!) – I think I'm going to call this resolution crossed off the list.
Question: What is one thing you're scared of right now?
Have you recently conquered a fear? Share it with the group!!
Run SMART Goals
Fill out this form to get the SMART Running Goals worksheet to your inbox!