So, last night I tried to add a page to RER that would update all my Instagram pictures automatically for all of you who don't use the 'gram (and so I can scroll back through my life when I'm 86 years old and remember the good ol' days).
But, I did it wrong and it updated on the front page. When I saw that this morning I was like, "FWORD!!! THE SKY IS FALLING! CALL THE POLICE! EMAIL THE UN! GET KOFI ANNAN ON THE PHONE!"
Okay, not at all. I laughed and remembered one of Ben's family's inside jokes about some TV show I've never seen where some cheerleading coach tells the girls to look, "Not too smart… not too smart…"
Isn't that random?
Anyway, you probably already know I went to a boot camp class this morning.
Then, I came home and made pumpkin oats. Normally I make some egg whites on the side, but today I stirred in 1/4c egg whites when the oats were almost done and it was a BIG FLUFFY bowl!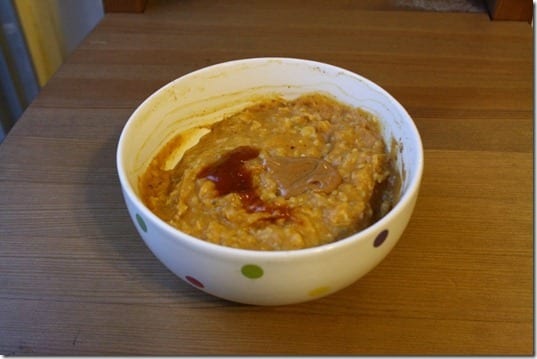 Just The Tip: Sometimes there is a reason something is on clearance. This Dunkin Donuts strawberry coffee is Not too Good…Not too good.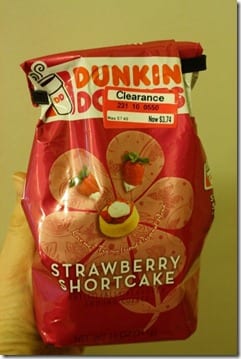 I didn't realize that when I busted out this HUGE mug my brother's GF gave me.
Trying to take a picture of myself with the mug looking not too smart…
Question: What is your favorite flavor of coffee?
I'm going with Bailey's
Run SMART Goals
Fill out this form to get the SMART Running Goals worksheet to your inbox!