AHHH! Marathon Week is here!
It feels like it was four months ages ago when I went to New York to film the videos for the ING Class of 2012.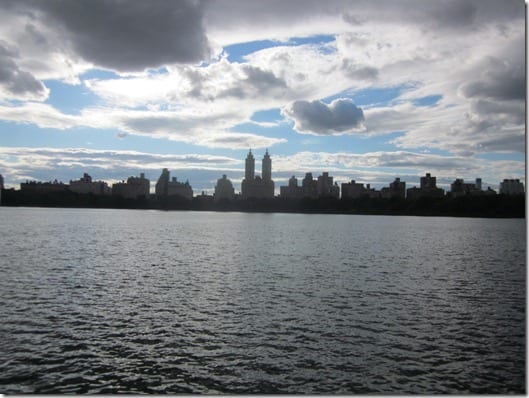 Seriously, the race felt so far away at that point it didn't seem real.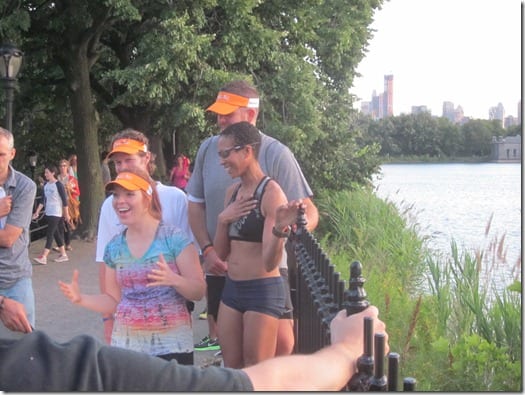 Now all the training is done and it's time to just rest, carb load and get ready to travel across the country and run 26.2 miles.
I am nervous, so getting my mental game in order is important. Luckily, the videos my classmates made are very helpful with tips about the race. I'll be sharing their tips about tapering, recovery and New York all this week.
And since we're in the height of TAPER now here is Dave's video about it:
I ran the half yesterday so that was my grand finale before race day. The rest of the week I'm going to take it easy. This is my exercise plan for the week:
Monday: Walk, Jillian's 6 Week Six Pack

Tuesday: Short speed session (per Steve's direction)

Wednesday: Strength Session, Yoga

Thursday: Easy 4

Friday: Arrive in NY early am. Walking

Saturday: Walking around NY?

Sunday: ING New York Marathon!!!
And here's a super short video I did – What is the funniest race sign you've ever seen?
I saw this one yesterday:
ING NY Marathon NEWS: I am hosting a twitter chat tomorrow at 2pm Eastern/11am Pacific. We're going to be talking about what you eat before, during and after a run. Please jump in on Twitter and join in! You can share what you do and ask questions of fellow runners if you're curious what others do.
Share your favorite race sign sayings in the comments!
Run SMART Goals
Fill out this form to get the SMART Running Goals worksheet to your inbox!