Hello, when we last spoke I was telling you about how I dramatically fell on this morning's easy 4 miler. Does anyone else find it ironic that I can walk 3 miles reading Google Reader on my phone but can't run 4 miles without crashing?!
I iced my knee 2 times today and took Ibuprofen this morning. It's just a little stiff for now, hopefully it won't get worse overnight.
Dinner: I was randomly craving spaghetti squash for dinner so I made a big ol' pile of it. Hit the spot.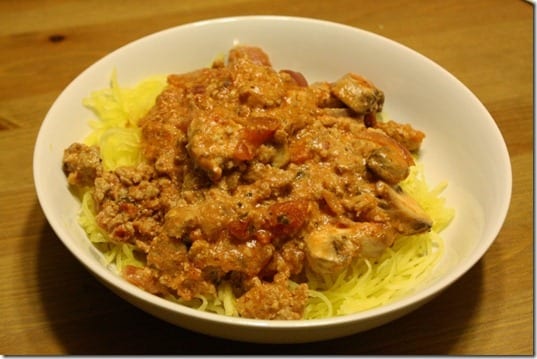 I cooked up ground turkey with onions, mushrooms and spices. But, I went a little crazy with the red pepper flakes so I added a cup of greek yogurt to tone down the heat.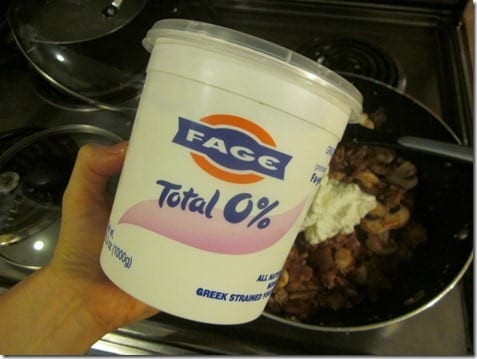 Ben's was served with ww noodles and I stole a bite of them. It was good, but I was all about the spaghetti squash tonight!
After dinner I started packing for the New York Marathon. Vegas thinks I'm playing a game when I bring out my suitcase.
Yes, the game is called "get fur on all the stuff I just washed." He wins. I lose.
My "Type C" personality isn't super anal about details, overachieving, being competitive or giving an F in general. But, I have a lot of anxiety that causes me to either A.) drink or B.) get the poops.
To attempt and avoid both of those things I made a long packing list for this weekend's events. Here it is…
New York Marathon Packing List:
Flight info

Race info

Itinerary
Race Wear:
Visor

Sports bra

Shirt

Capris

Compression Socks

Shoes

Sunglasses

ipod

Garmin/charger

Fuel belt, baggie, paper towel

Plastic bags

Jacket

Gloves,  beanie

Sunblock

Brush

Rubber Bands
Street Clothes:
2 pairs Jeans

2 sweaters

bra

Comfy pants

Boots

Orange ING jacket, shirt

Makeup
PJs
Other:
Toiletries

Makeup Remover

Camera

Laptop

Phone/Charger

ID

Neck Pillow

Pills, Medication
Did I forget anything?!
P.S. – As of right now the NY Marathon is on and I'm getting prepped to go. If I get any updates otherwise I will share them asap. ING is the main sponsor of the race but the NYRR is organizing the event. Earlier today many articles said the race will happen Sunday, so that's what I'm going with for now.
Run SMART Goals
Fill out this form to get the SMART Running Goals worksheet to your inbox!