Hello! This morning I took a 3 mile walk before the usual breakfast.
Then, Ben and I got ready and headed to my brother and Heather's for a fun double date.
I bought a Groupon a few weeks ago for the Mt. Baldy scenic lift ride and lunch. It came with 4 chair lift tickets and $40.00 toward lunch.
Mt. Baldy is only about an hour inland from my fam's so we got there in no time. The scenic lift is just like a ski lift ride, but the destination is to a restaurant at the top of the mountain (and other lifts when it's ski season).
It was gorgeous today!  A little chilly, but gorgeous none-the-less.
No one else was in the mood (or dressed) for a hike so we walked a bit to find a good view for pictures. (Next time I'll invite one of you hike lovers to come with me.)
I wore the socks I got in that Holiday Survival kit that was delivered recently. See? Oh, this is what happens when I ask someone to take a picture of my socks. Thanks Ben.
We spent some time enjoying the views before heading to the restaurant.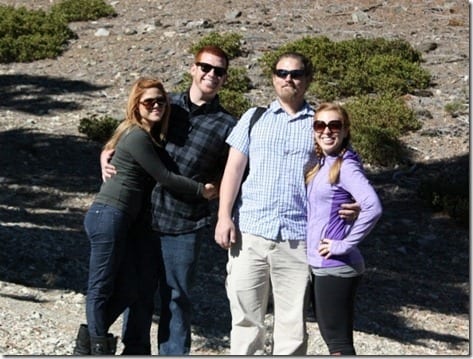 Even though it was cold we didn't want to miss out on this view. So, we ate outside all bundled up.
After lunch we headed back down the mountain. The view on the way back was the best part!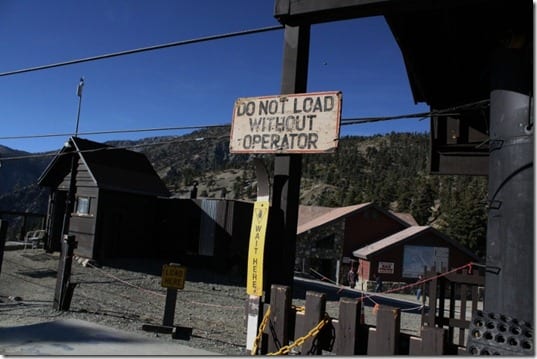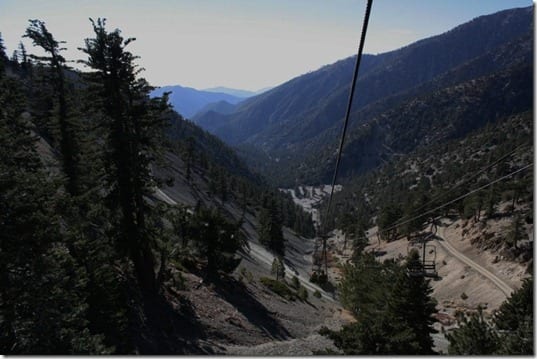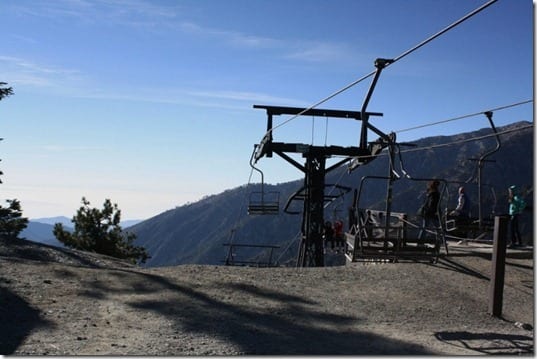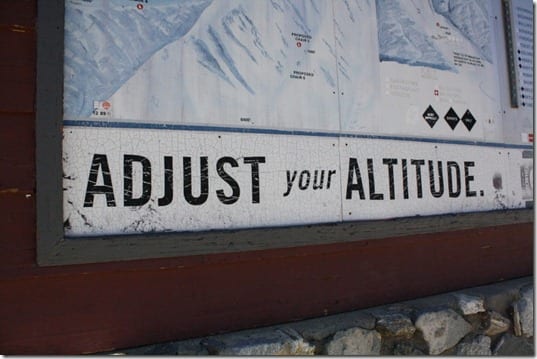 I just checked and this Groupon is still available! Click on: Mt. Baldy Scenic Lift for more information.
Question: Do you know what elevation you live at? What is it? 
I basically live at sea level so anything above that makes it hard for me to run.
Run SMART Goals
Fill out this form to get the SMART Running Goals worksheet to your inbox!