I have been catching myself holding my breath all day today! Not good.
I have a lot to do before this weekend and it's all just bouncing around in my head stressing me out (and keeping me from breathing). I need to calm down and get organized so I'm making a list…
 Work – I have one project to wrap up before EOD Friday

 Write – I have a Freelance article due right when I get back so I want to get started now

VEGAS – I need to Gym, Tan, Laundry before I go!!!
Actually, I can cross gym off the list since I did a Pilates session with my friend and fellow trainer this morning.
I am busted for not going to yoga though. There was so much I couldn't do because I'm so super tight. Luckily, I bought a class series on Cyber Monday night!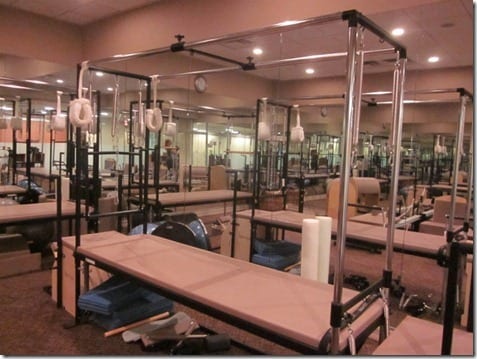 4. Yoga – I'm going to try and hit up yoga tomorrow since I'll be sitting in the car driving to Vegas for 4 hours <- that will not help my tight IT band!
5. Pack – I need to figure out what I'm wearing to the race. Since it's a night race it will be chilly and unlike other races, the weather is going to get colder as time goes on not warmer.
I'm really getting a spray tan tomorrow – have you ever done that?
I only do it for occasions where my runners capri tan is going to tragically show. But, I have been going since college a few times a year. It's so weird.
Run SMART Goals
Fill out this form to get the SMART Running Goals worksheet to your inbox!