Merry Christmas!
My tree magically went up over the weekend and thought I'd share the fake Walgreens tree fun all classy like. Plus, I'm going to use this pic for my Christmas card, so this counts as my card to you.
Skinny Runner, Katie and I have been trying to meet up for dinner with our guys for the longest time. It finally worked on this lovely Monday night. Katie chose a Mexican place so I'd feel right at home.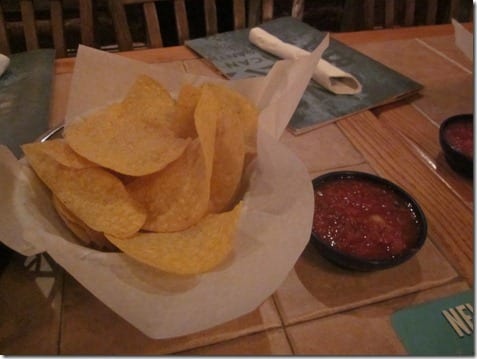 Margarita Monday!!!
Or is it? I don't really drink during the week. Then, I have an excuse to make up for lost time on the weekend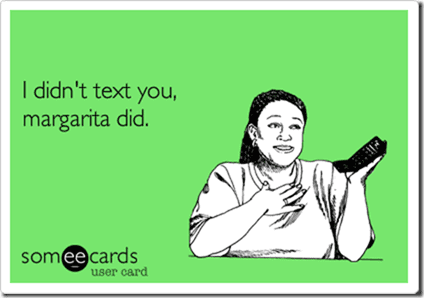 We are all parting ways for the holidays so this was a nice little dinner before we go. I cannot say enough good things about SR and Katie, they are both super smart, kind, gorgeous girls and great friends.
I am counting down the days until our walks start up again in 2013 (mostly so I can pick Katie's brain for medical advice). Katie is a Nurse Practioner and did confirm my glands are swollen in my neck(!!). So, I've decided I need my tonsils out. Fantastic.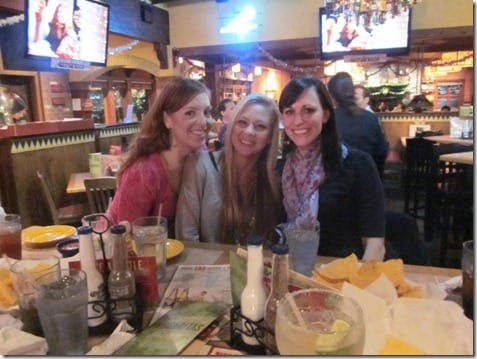 Fajita salad to balance out for all the chips? It was just okay.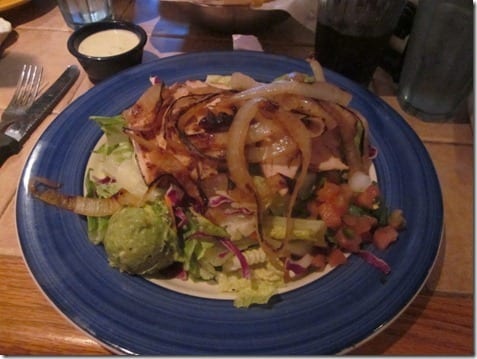 And now I'm settling in for a long winter's night. Seriously though, my glands are swollen and bugging me. I'm off to text Katie more questions about my illness… but, the last time I did that she suggested I see a "head doctor"? Wonder if my insurance covers that.
Question: Do you have alcohol rules? Drink during the week? Set limits?
Run SMART Goals
Fill out this form to get the SMART Running Goals worksheet to your inbox!