Hello! How are you?
This morning I did a run in the rain. I was going for speed, but that didn't happen. I just wasn't feeling it
E for effort?
But we're moving on to Just the Tip Tuesday…
Just the Tip #1: I heard you're supposed to cut out white foods like sugar, white bread and potatoes. So, I used brown sugar on my acorn squash which makes it super healthy right?
Wrong, but so so right.
Just the Tip #2: I always get questions on what mascara I use. If you guys learn nothing else from RER trust me on this tip…
I am an albino alligator.
Or a natural red head, which is almost the same thing.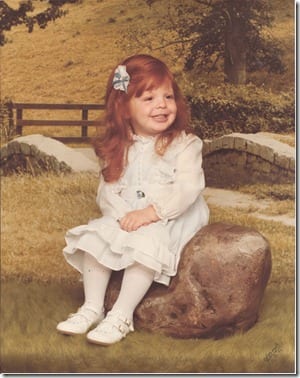 Without getting into too many details let me just say this means I have light red eye lashes. That's the worst.
See? Without makeup I look kinda sickly and it's difficult to do a good eye if you don't already have a good dark line of lashes.
Tip – This is the BEST mascara = Maybelline's Volume Express
Get the waterproof kind, please. I haven't cried since 1985 and it never rains in SoCal, but trust me it lasts best.
I have a shaky hand and don't always like to deal with eyeliner, but since my lashes are so light I sometimes put a swipe of black eyeliner on the inside of my upper lid so you can't see spaces between my light lashes.
Curl your lashes, Add 2 coats of mascara and Call Me in the morning Maybe.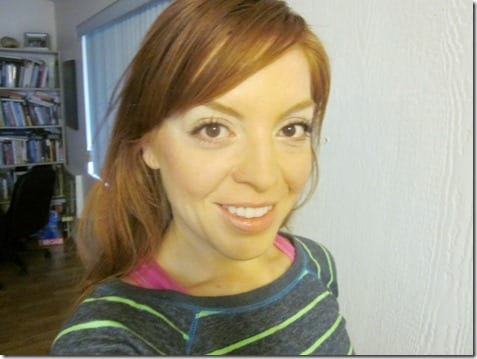 Okay. Enough makeup talk.
Giveaway winners…
Winner of the Runaroni Giveaway is:

Winner of the Allstate 13.1 Marathon Series in Los Angeles Giveaway is :
Question: What is your tip to share with the class?
Run SMART Goals
Fill out this form to get the SMART Running Goals worksheet to your inbox!