Hello! Happy Wednesday
This week is super jam packed but I made some time to run 8 miles this morning…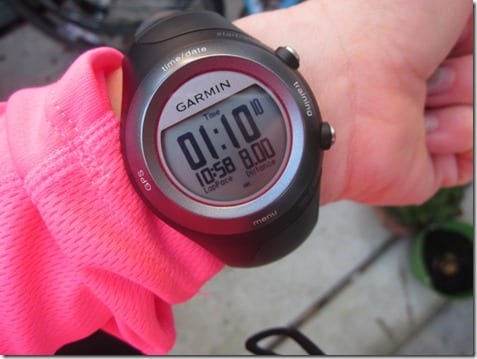 I'm sure as I'm running by people in their cars think, "That girl really loves pink…"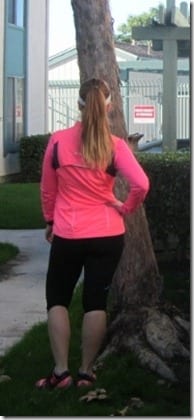 I do. I really do.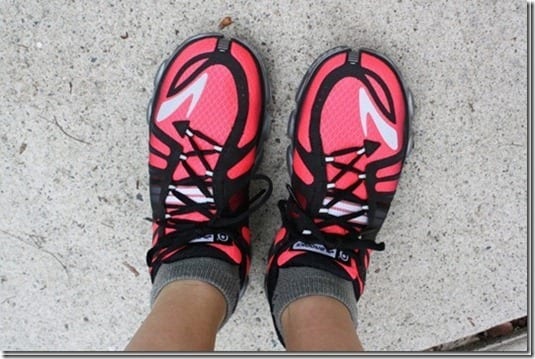 Weight Loss Wednesday…
A publisher sent me Weight Loss Boss a while back and I've been flipping through it here and there.
It's written by the President and CEO of Weight Watchers – cool, right?
Even though it's written by a WW guy, it's not all about points. The book addresses male weight loss, which I appreciate – most diet books are written for women.
There are profiles of different weight watchers through out the book which gives some realistic tips from 'real people'.
I liked that it talked about weight loss, holidays, exercise and maintenance. I think it would be most interesting for a Weight Watcher though.
In other news… A lot of you were asking about my hat and coat from yesterday. Some lady at Disneyland stopped me to tell me it was a great coat too – that was nice
  It's from Marshall's super super cheap too.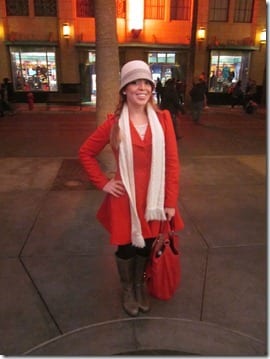 I bought myself this hat when I went Christmas shopping the other night. Busted. Anyway, it's from Target. 
Instadamn… so I have been going back and forth about Instagram's new TOS (they are saying they can use and sell any pictures you post for whatever they want). On one hand I LOVE Instgram and Twitter – I think I'm best in small doses so this is perfect
Buuuut, I couldn't help but make the joke – "Hope this doesn't end up on some herpes ad one day…" when I 'gramed something yesterday.
Then this happened.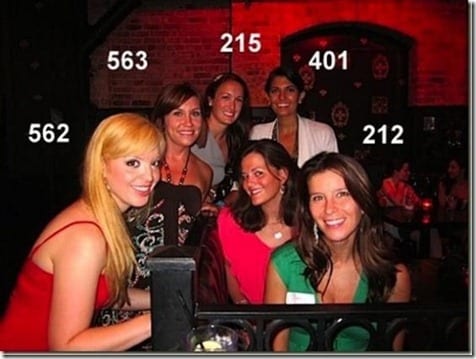 (Picture from www.carrotsncake.com)
Ironically… this morning a reader sent me, Tina and Ashley a head's up that our picture is featured on a dating column blog. The guy is basically saying he has girls in different area codes and doesn't want to tell his fiancé so he's asking for advice. Whelp, I guess when you post a million pictures of yourself on the internet one might end up "borrowed" and insinuating shady things. And here I was worried about ol 'gram when I should have been worried about a blog event photo.
The only thing worse than that is seeing how tragic I looked with blonde hair. Why didn't someone say something (nicely) so I wouldn't do that…
Questions:
1. What's your favorite color right now?
2. Do you wear hats?
3. Should I start writing a dating/relationship column too cause I think it'd be fun?
Run SMART Goals
Fill out this form to get the SMART Running Goals worksheet to your inbox!