I saw this quote from Tina Fey on Body Image on Facebook this week (it's from Bossypants):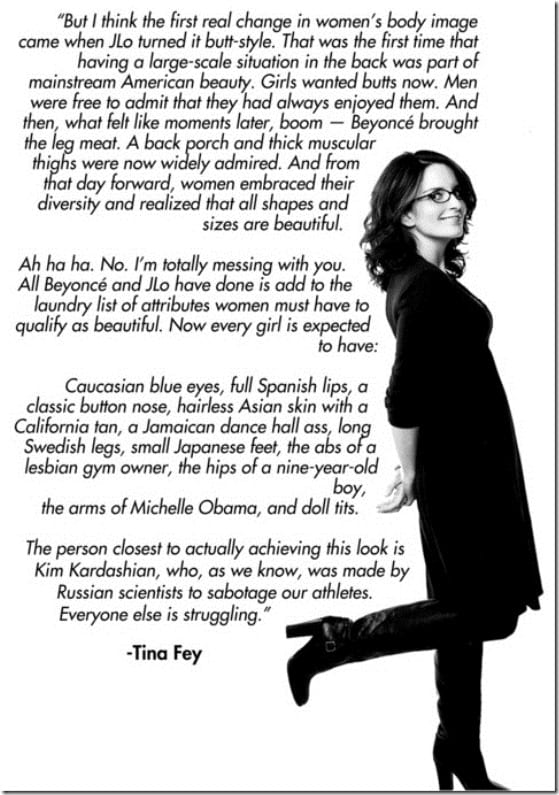 I wanted to share and ask your thoughts on this.
On one hand I totally agree that J Lo and Beyonce added another trait we need to have to be defined as beautiful.
Butt, it's the one trait I have so I'm not gonna hate. I'm Spanish and despite my skin color – I'm shaped with some curves. And I'm a-okay with that. So, I welcome Beyonce Lo's addition to the list.
This pic is from that day that random guy stopped me on a run to solicit a 'personal' personal training sesh. Remember that tragedy?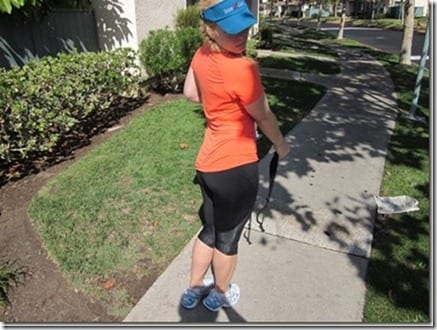 Wouldn't boobs just get in the way when I ran?
I have no idea why I took this picture:
Anyway, just LOVE yourself!
Or find a guy who likes what you're working with. Like Chuck Liddell?
Ignore that last part most of this post I had that vodka spritzer thing with dinner.
Question: What are your thoughts on Tina Fey's quote? Lemme know!
Did I just win the random post of the year award?
Run SMART Goals
Fill out this form to get the SMART Running Goals worksheet to your inbox!