In November I announced that I needed a break from my relationship with marathons. Even sunshine burns if you get too much, right?
I wrote my break up letter (or blog post) to running and told him I needed some time.  Then, I focused on enjoying my life in Las Vegas and in Oxnard doing distances that required less of a commitment. I had a great time!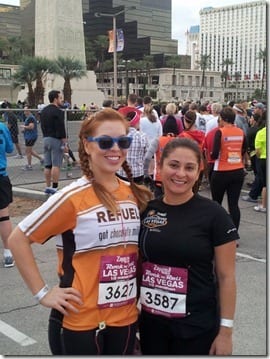 But…
I couldn't deny the special place in my heart for the 'distance of death' as I like to call it and I wanted to give it another shot.
  I ran another full mary two weeks ago. <- That was really supposed to be my good-bye party to fulls – swear. Scouts honor.
However, I had a good time and got a free bib to the LA Marathon and the next thing you know I'm having a baby named Full Jr. wearing a 26.2 necklace and writing very public love letters professing my love for fulls on every social media channel that will listen.
sorta.
Anyway, today is Valentine's Day and yesterday I received a very special piece of jewelry I've been wanting for a long time – a 26.2 necklace!
I actually had been shopping around online looking for a marathon charm when reader Jasmine contacted me and offered to send me one! She runs an etsy shop and makes inspirational charms. Perfect timing!
So I picked out this 26.2 charm…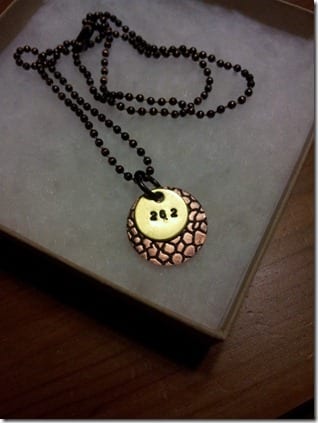 and am already in love with it!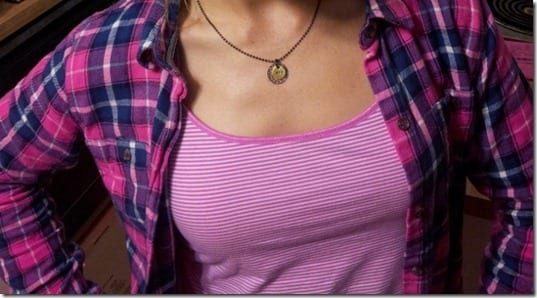 Duck face and pizza in the background, just keeping it classy…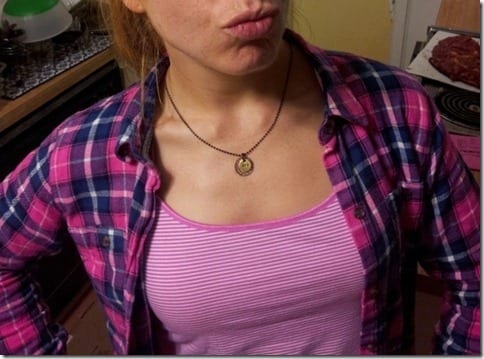 Despite my long term relationship with running, I am very big doing your own thing! If you want some jewelry / candy / flowers – buy it for yourself! Why wait for someone to make ya happy?
So, if you want to buy yourself a piece of Jasmine's jewelry use the code RUNEATREPEAT and get 20% off! Happy Valentine's Day!
This morning I ran 4 miles and looked like a crazy in my pink outfit. Own it Monican, it's okay.
Then, I made myself a three course breakfast. I am not messing around here.
Question: If you could write a love letter to someone or some thing today – who / what would it be?
Run SMART Goals
Fill out this form to get the SMART Running Goals worksheet to your inbox!