Recently I've been throwing around the idea of getting a running inspired tattoo. (I already have one tattoo on my hip.) But, I haven't been able to decide what or where I want it. I just want to have something on my body that professes my love to running.
Eh, not like this but I'm researching…
Since I can't decide on something permanent I've become obsessed with running jewelry. This weekend at the Rock N Roll Pasadena expo I stopped by the Terryberry Jewelry booth and fell in love with their line.
There are super cute charms for all of the RnR races… I love this idea since you can't (or really shouldn't?) wear your race medals all the time – but you can represent all the time with this bracelet!
But, my favorite thing was the necklace that says "Run Like The Wind".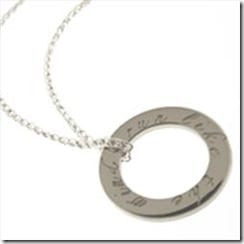 I got it at the expo on Saturday and basically haven't taken it off since! That's true love.
See?
I went with the circle design because I loved the shape and writing, but I am also really digging the 26.2 charm below. Truthfully, I'm considering getting that one too. Hey, it's a lot cheaper and easier than a tattoo!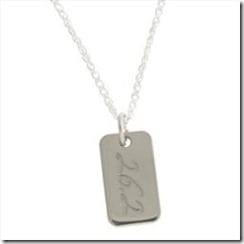 Terryberry is the official jeweler for the Rock 'n' Roll Marathon Series & XTERRA Triathlons. They will have a booth at the RnR NOLA expo this weekend so check 'em out and let them know RER sent ya! (They are at all the RnR expos – so get one there if you hate to pay shipping!)
You can also check out all their running jewelry here.
And their Rock n Roll Race series jewelry here.
Vote: What do you prefer to wear –
Earrings
Bracelet
Necklace
Run SMART Goals
Fill out this form to get the SMART Running Goals worksheet to your inbox!