Hello! How's your day going? Mine was busy. My March goal was to catch up on email and life in general, and it may not happen.
If you emailed me a question about your life or a race that is this weekend I'm sorry if I haven't gotten back to you yet, but here's
Monican's General Life / Love / Running Advice:
On Running: "Get in the porta potty line as soon as you get to a race. Then, go again until you have to line up."
On Life: "If anyone can, a Mexi-can. And/Or you can too."
On Love: "NEVER trust a big butt and a smile."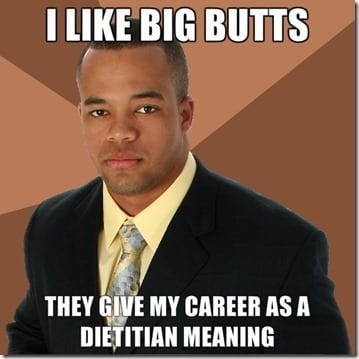 It's Throw Back Thursday – Easter Edition!
Here are some pics of me when I was a little Cry Bunny…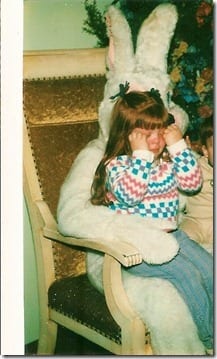 A Happy Bunny…
And about to eat a Bunny.
Don't forget to Make My Bunny Cake! It's easy. Promise.
And the grand finale of Throwback Thursday – an oldie, but goodie song to add to your Exercise or Running Playlist:
Question: Did you take pics with the Easter Bunny growing up?
Run SMART Goals
Fill out this form to get the SMART Running Goals worksheet to your inbox!