Hello! I had an epic fail this morning – when I went to rush out the door for the Ojai Half marathon at 5am I realized Ben accidently took my keys when he went out last night and he was sleeping over there! BAH!
I was about to  freak out, but realized there was no fixing it so I went back to bed until the sun came up and ran a half marathon by my lonesome (seriously I was so bored of running for 13 miles alone again).
Yesterday's Run and Eat:
13 miles. Whole foods juice bar – carrot, beet, broccoli and kale. I got a shot of wheat grass on the side. I've been eating so much crap I was hoping to turn over a new leaf.
Then, Ben brought home Chik-fil-A fries & a shake and all bets were off. Fantastic.
Today's Run and Eat:
13 mile run. Carrot cake muffins and a breakfast quesadilla. So good.
That means I ran 13 miles + 13 miles = 26 miles this weekend.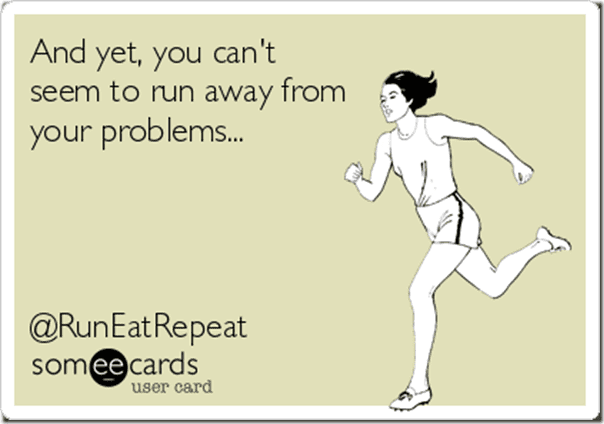 I planned to do 13 miles back to back as part of an experiment.
Next weekend I am running the OC Marathon = 26 miles on Sunday.
I'll report back with what's more enjoyable– running 13 miles on 2 consecutive days OR 26 miles in 1 day.
Question: What do you think is better – 2 x 13 mile days or 1 x 26 mile day??
Run SMART Goals
Fill out this form to get the SMART Running Goals worksheet to your inbox!