Sometimes RER masquerades as a healthy living blog. Shocking, I know.
Well today I am about cancel out all my chia seed loving posts with some real Mexican food talk. Today's "Just the Tip" is all about the healthiest chorizo to eat.
Growing up my mom would sometimes make chorizo on the weekends. My brother and I loved it!
Then, I went through this hippie dippie vegetarian phase and I would buy Soy Chorizo. I swear it's just as good!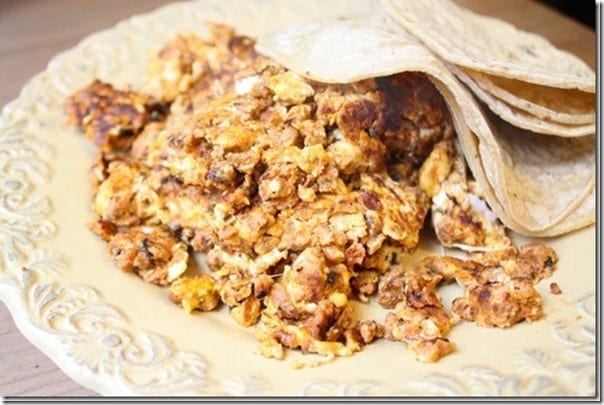 But now that I'm not vegetarian anymore I decided to re-evaluate my chorizo choices and see which one is the healthiest (relative to each other, this isn't really a health food).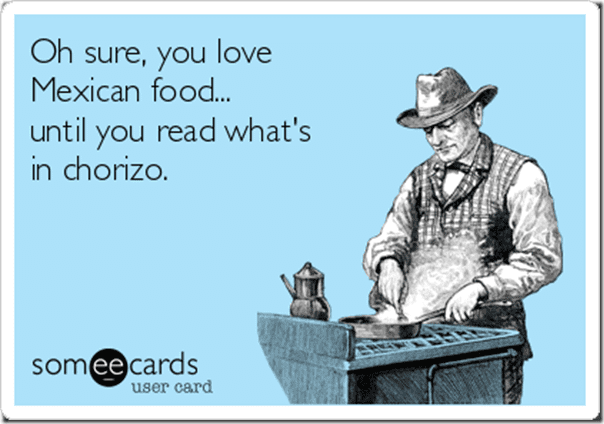 Beef Chorizo:
Pork Chorizo:
Soy Chorizo:
Just The Tip: Pork Chorizo is the lowest in calories and fat!
But – the ingredients are kinda gross if it's not something you grew up with. I'm okay with it but you might want to go by the "don't ask, don't tell" policy if you can't handle eating organs.
Question: What would be your chorizo choice?
Run SMART Goals
Fill out this form to get the SMART Running Goals worksheet to your inbox!