When we last spoke I was in San Francisco doing yoga in the airport. Yes. the SFO airport has a yoga room. I can't make this ish up.
From there I boarded a red eye to New York City. I don't know why I keep signing up for red eyes and hating myself in the morning but I do.
I got a little sleep, but not enough. I know you can sleep when you're dead, but that might come sooner than later if I don't slow my roll.
When I got to the hotel I did what anyone who's been traveled from OC to SF to NYC in 24 hours would do…
I went for a run!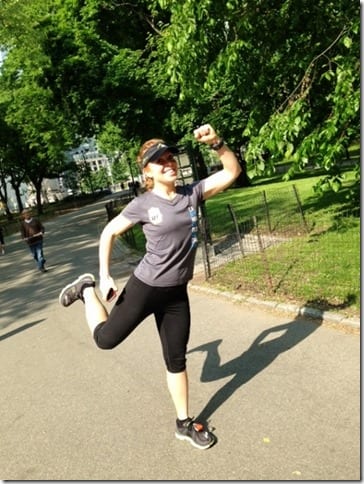 I asked Tina to take this picture of me running in Central Park. Yes, I look very man-ish when I run, but it's not your place to judge.
Tina writes a little blog called Crossfit and Cake, I mean Carrots n' Cake…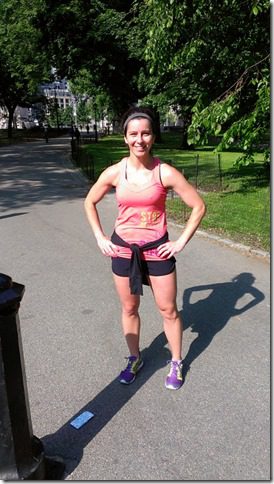 Run – done.
Eat – at Whole Foods.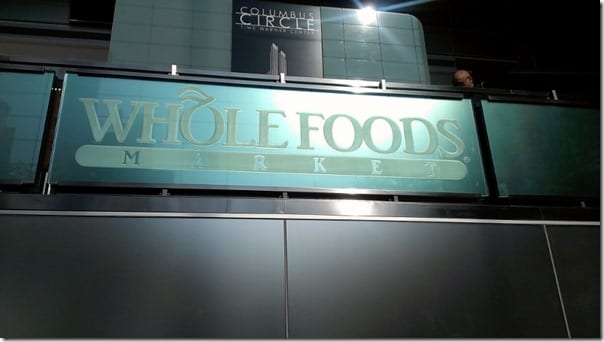 The breakfast bar is 'only' $6.90 a pound! I'll take it!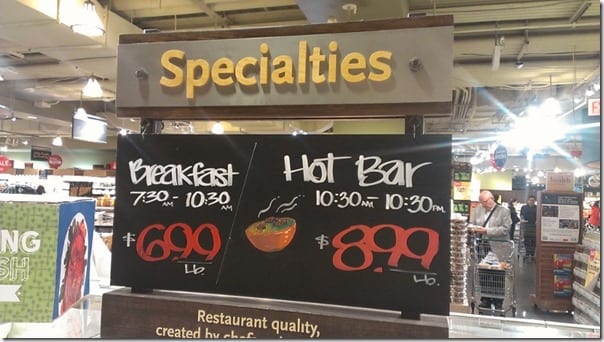 Then we hit the showers and went out to explore… I'm a suburbs girl all the way so NYC is a bit overwhelming to me!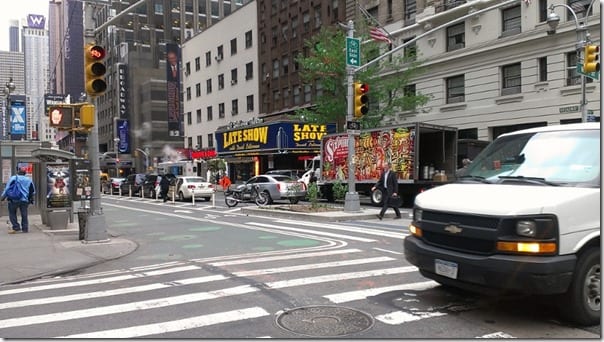 T and me in Times Square.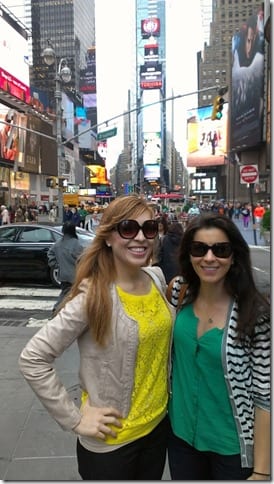 Then, we went to Gente for lunch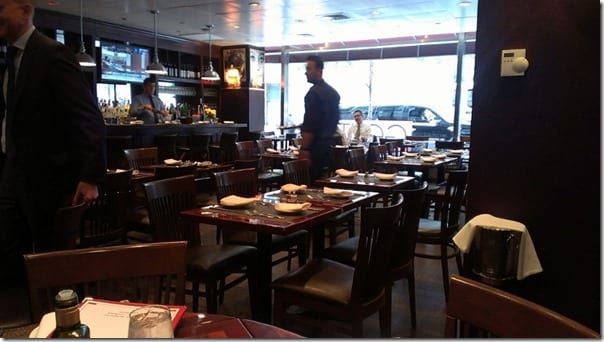 Chocolate Bomba. Yes.
We had lunch with Laura, PR Coordinator and David Senior Director of Corporate Communications for Runner's World. It was super cool to meet them!
But, no amount of begging would make them agree to put me in the magazine. Oh well, some dreams die hard…
Finally it was time for the main event! The reason I came out to New York was for the Rinds and Vines media event at Whole Foods.
Oh my gosh! It was a cheese lover's dream. I tried a million cheeses, told a million cheesy jokes and took notes to remember my favorites.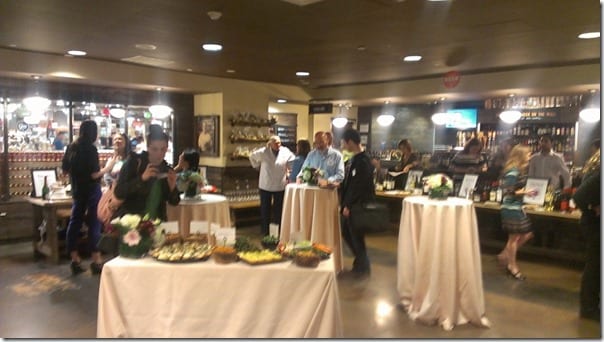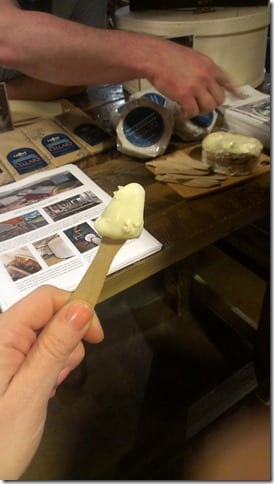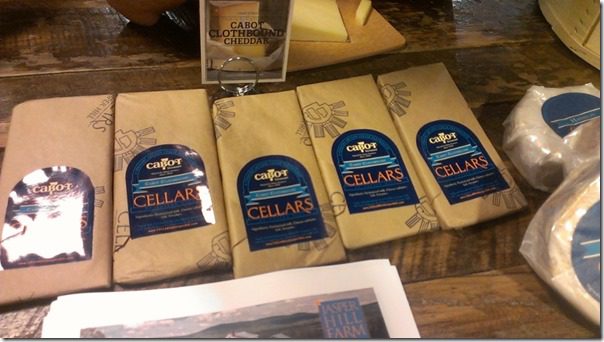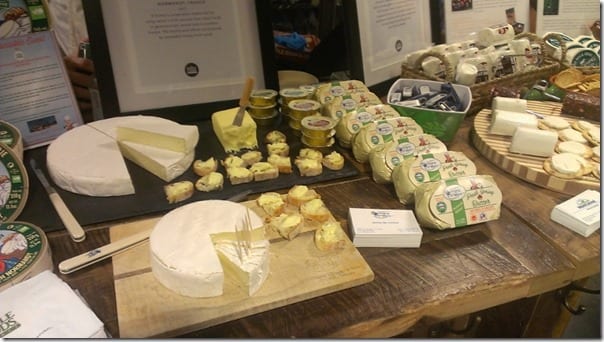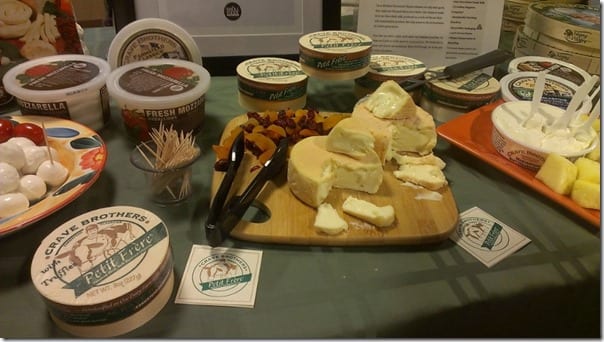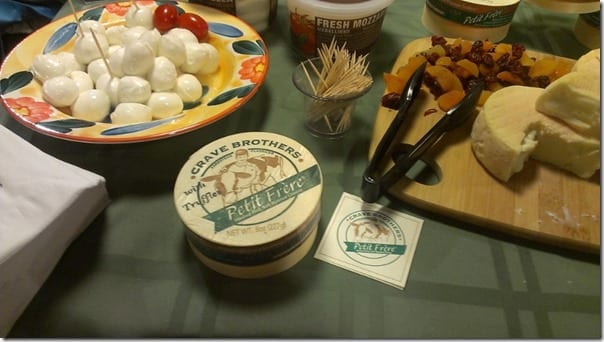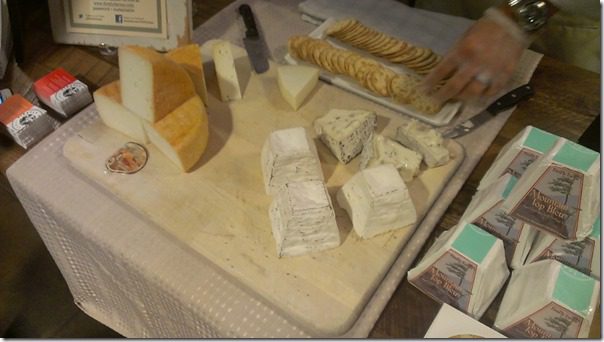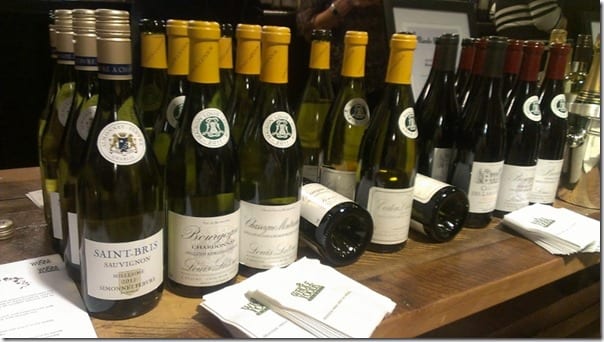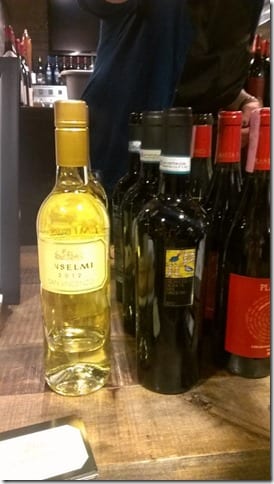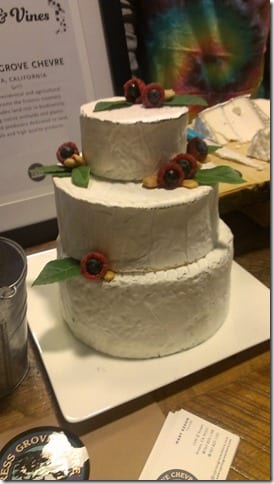 The winner of the bunch was… the Cranberry and Orange Goat Cheese log. Love.
And now I'm blogging from the hotel room talking to you nice people…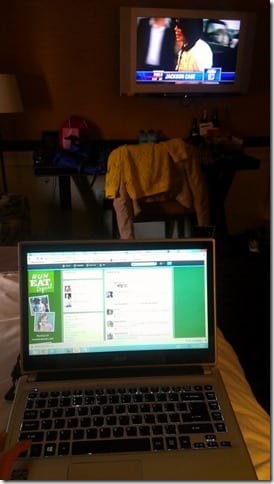 I desperately need a nap, but I'm not sure we have time before dinner. Send help. Or a Red Bull.
Question: Cheese or Cheesy Jokes?
Run SMART Goals
Fill out this form to get the SMART Running Goals worksheet to your inbox!