Hello! I finally feel normal again today!!! Thank 8lb 6oz tiny little baby Jesus! I am so grateful just to feel like a human again
This morning I actually went on a run – the first 'real' run since the 50k this weekend!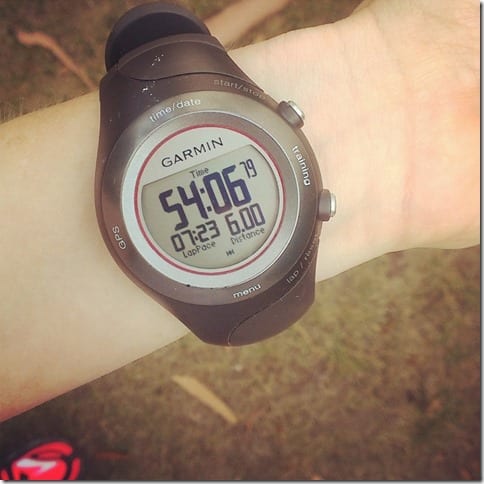 I'm still tight, need a massage – anyone up for it? I'll trade you some eggs for some quad rubs. Anyone?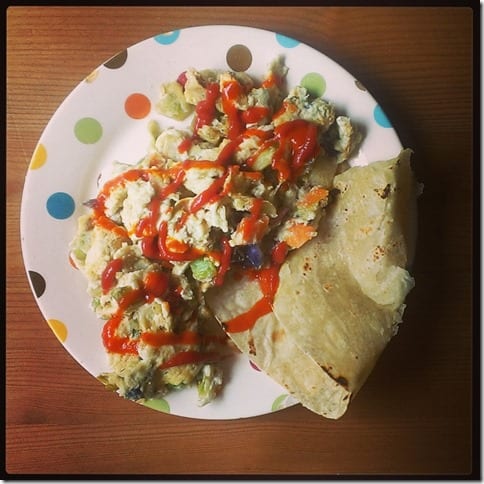 Confession: I NEVER wash my running shoes. I don't have to because I have only run on paved sidewalks in the past.
But my shoes were disgusting after the BTR trail race and I really needed to do something. Plus, they're not that old so I was kinda bummed that they were so thrashed.
So, I decided to stop being a cochina for once and actually wash my running shoes. When I tweeted a pic of them a few peeps asked how to do it so here is the deal…
How to Wash Running Shoes
1. Get dirty. Preferably at a trail race.
2. Take off your shoes. Remove inserts and set aside.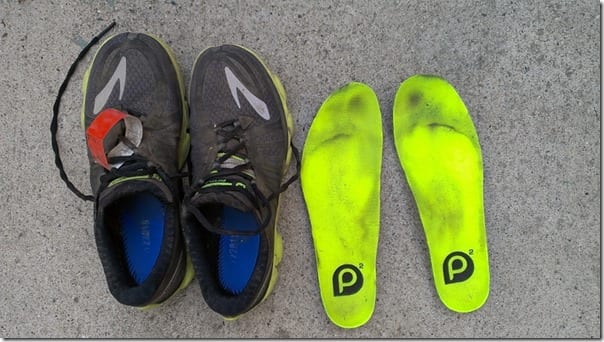 3. HAND wash shoes with a mild soap. Don't throw them in the washing machine as this may cause them to get stretched out.
I used dish soap and a rag (you can use a gentle detergent or similar).
4. Stuff shoes with newspaper to dry.
5. When completely dry put insoles back in. Lace up and go.
Vegas plays this game called, "I haven't slept here yet".
I looked over this morning to find him like this…
(RunEatRepeat on Instagram)
Question: Have you ever washed your workout shoes?
This was my first time because I'm a cochina of America.
Run SMART Goals
Fill out this form to get the SMART Running Goals worksheet to your inbox!