Hello from Orange County! I made it home
My flight was delayed a few hours last night so I didn't get in till close to midnight. But, when I finally did get home I had a package waiting for me from Brooks. The company sent me some hot weather running gear!
This is the D'lite Mesh Tank top and D'lite Racer Shorts.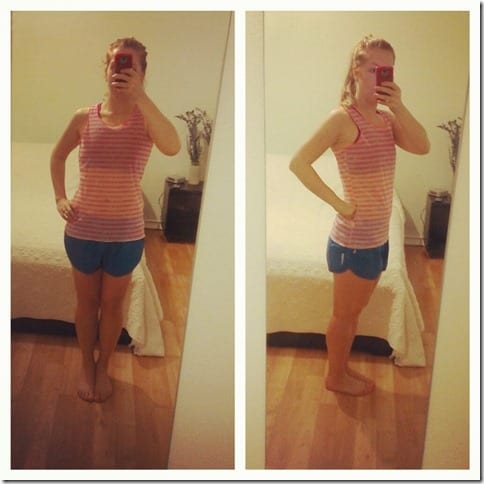 The shorts are a bit too short for my booty style, so I'll probably use them for strength days and walking. But, I did love the lil pocket on the back.
Brooks also makes D'lite shorts with a 4" inseam that would have probably been a better fit for me, but I picked the racer version because I thought I was cool. Guess not.
The mesh tank is very light weight and 'see-through'. I'm not one to run topless. I mean, in just a sports bra but this is a good middle ground for someone who wants to wear less without wearing nothing. I def dig the stripes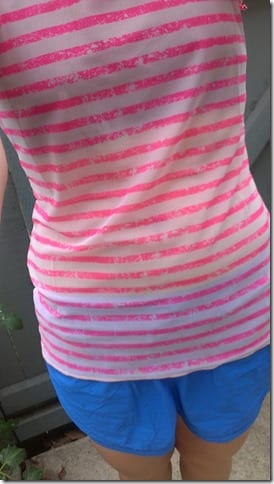 ProCompression is coming out with a Red White and Blue design! It will be available to order on Monday. But if you want those fun green and pink MJ socks – order today and use code DAD for 40% off!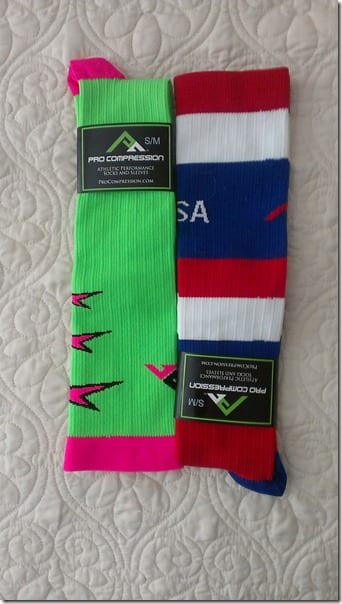 I want to wear those Red White and Blues for a Fourth of July race, but I don't have one planned right now. I actually have NO races planned in July as of right now. Better get on that!
My peep sent me this Watermelon Tequila Popsicle Recipe and I'm just counting down the minutes until I can made them. This takes Watermelon Wasted to a whole new level with me.
(source)
Question: When was the last time you had a popsicle?
Run SMART Goals
Fill out this form to get the SMART Running Goals worksheet to your inbox!