Hello! How's your week going?
This morning I attempted to do some 800 repeats. I haven't done speed work in forever, but I know I should get back at it. I don't do speed work often for 2 very important reasons: A.) I am bad at it and B.) don't like it. So there's that.
It was not a really fast session (I was faster a few weeks ago!) but I'm proud of myself for doing it. I am the worst at doing things I don't want to do, I have 0 discipline so this is a big dealio yo.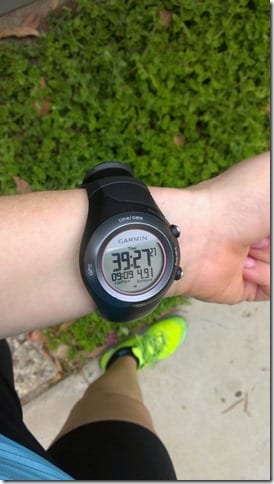 After my run I ate some breakfast and then met up with these lovely runner girls – HungryRunnerGirl and SkinnyRunner
We walked about 3 miles. Or really, they walked and I sprinted to keep up – they are the FASTEST runners I know!
I tricked them into letting me take a break by offering to take this picture.
Our walk was actually a going away party for SkinnyRunner who is leaving me soon to spend some time with her family in Alaska. I think her family runs a polar bear wrestling ring or something up there and she helps out in the summer.
Then, I hit up Target for some travel supplies and finally broke down and bought the Vanilla Chex. I instragramed about them yesterday and the consensus was "GET THEM! THEY WILL CHANGE YOUR LIFE!!"
Yep. The are delicious. Remember the Rice Krispies Treats cereal? They remind me of that vanilla-y-ness but with a much better texture.
I also spotted the Watermelon Oreos in real life but did not get them. I just know they'd be disappointing.
In other weird stuff news – my best friend suggested I get these anti-pervert full-leg-of-hair stockings because I'm not enough of a weirdo already. People in China are seriously wearing these? Allegedly.
I'm headed to New York tomorrow! I'm going as part of a special trip with Sabra Hummus. I'm pretty excited and am considering traveling with empty luggage so I can fill 'er up with tubs of hummus! Did you know they also make salsa? I used it in the Confetti Salad Recipe. It's perfect for a summer BBQ side…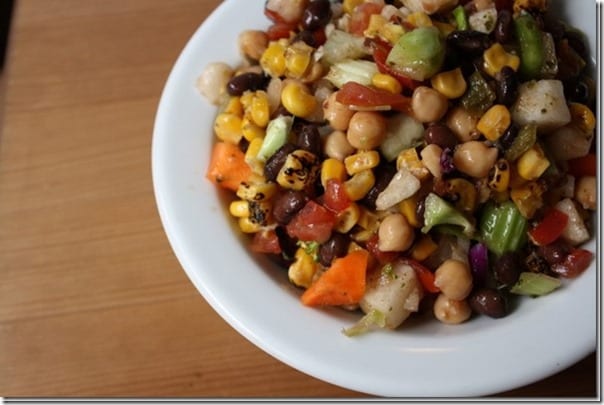 Question: SR is going to Alaska this summer. What are your plans? Any summer trips?
Run SMART Goals
Fill out this form to get the SMART Running Goals worksheet to your inbox!