Ah! You made my day with your Brooks Running Gear Makeover pictures. I loved going through all of them. It was extra fun because I feel like I know you too, but I don't get to see ya as much as you see me
Thanks for all the submissions!!
I had over 70 entries and can't post them all here your boss / SO / kids getting mad at you for spending an hour looking at funny strangers on the internet.
So I picked a handful of my favorite 'worst dressed'. But don't get me wrong – I love sweatpants. I am just working in getting better so I don't embarrass myself so often.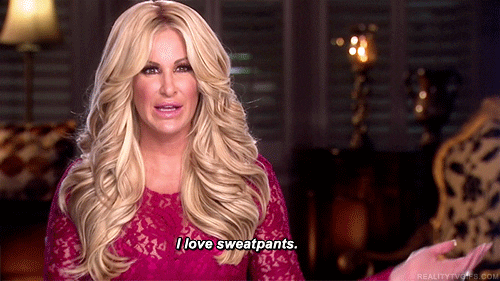 Run Eat Repeat Readers Running Gear pics:
Amy is being chased by Superman! Go Amy go!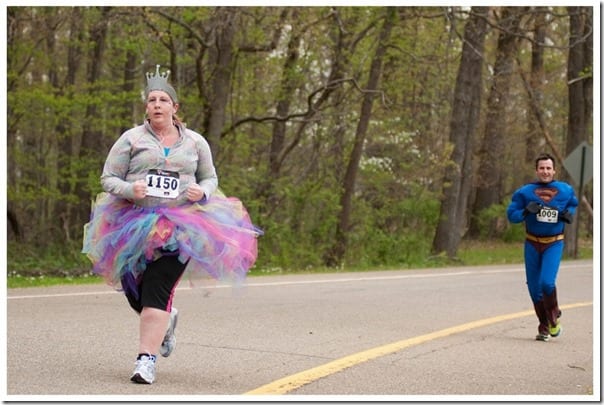 Ruth's sports bra is falling apart…
Kathy loves hugs and tie-dye…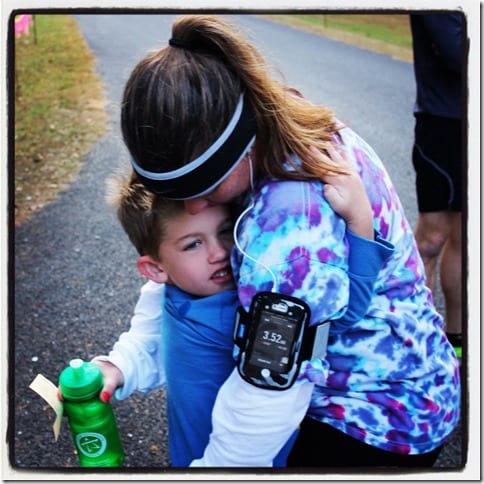 Katie and company as Santa. Someone should tell them St. Nick doesn't visit the bad girls & boys in Vegas
Deb's fiance likes to match his headband to his shorts.
Natasha believes in protective eyewear for her runs. Guess she's super fast!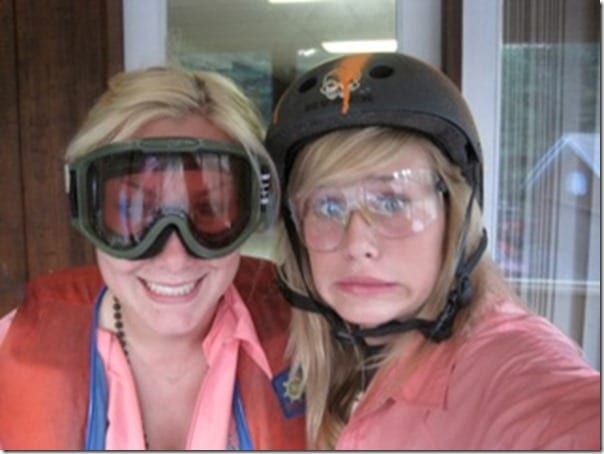 Meg's lil turkey – this is cheating, too cute!
Mary is wearing leggings under her shorts. Her butt gets super cold I guess?
Ashley digs this layered look too.
Michelle and her flying friends.
Melanie is into this look too!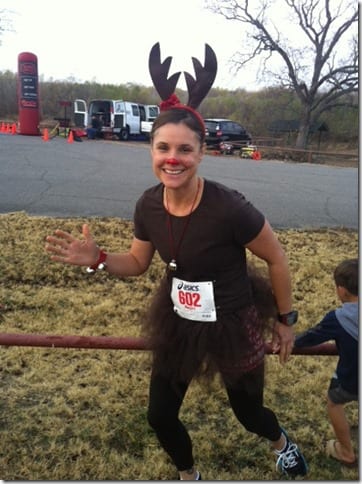 This is Lori's post-run look. Comfy!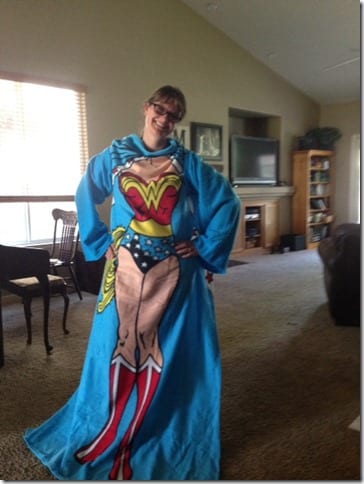 The winner is:
Chinwe said she super overdressed for her first 10k – there are leggings under those pants! She was burning up, but couldn't take off her jacket because of the bib!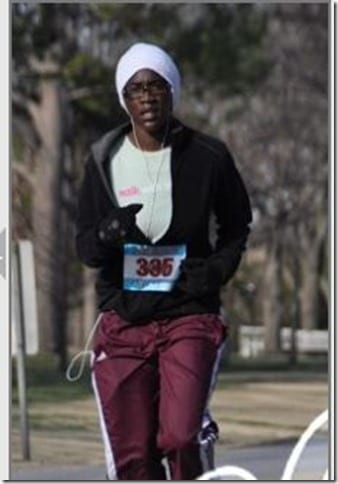 Now I am soooo ready to start the weekend! I have been waiting all week for Friday at 5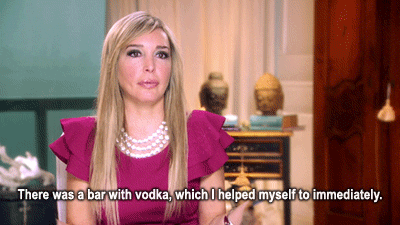 Question: Do you destroy embarrassing pictures or keep them for the memories?
Run SMART Goals
Fill out this form to get the SMART Running Goals worksheet to your inbox!