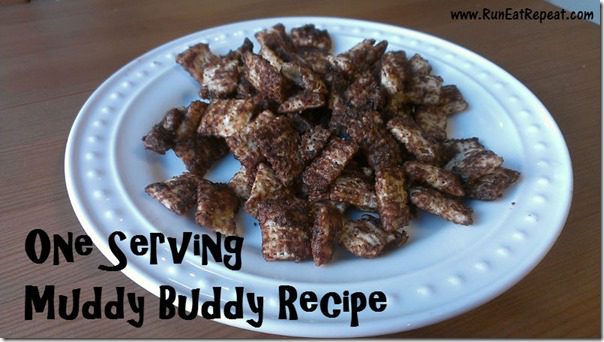 I made Muddy Buddy mix around the holidays last year…
Then, I proceeded to eat it all.
Okay, my family may have snuck one or two little Chex pieces when I wasn't guarding it with my life.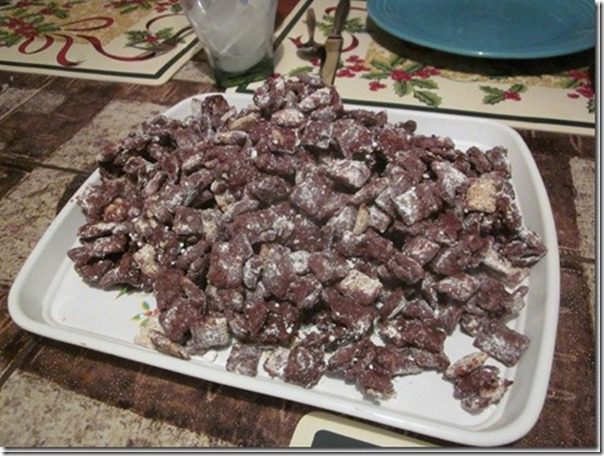 The FDA hasn't approved any claims on this treat, but I have heard it can cure Needchocolateitis when you have no treats in the house.
So here's a one serving recipe of the amazing gluten free chocolate-y
Muddy Buddy Mix Recipe
Ingredients:
1 Tb nut butter
1 Tb chocolate syrup or chocolate chips
1 cup Chex  cereal
1 Tb. powdered sugar
Directions: Spray microwave safe bowl with non-stick
Add to bowl: 1 Tb. Nut Butter & 1 Tb. chocolate syrup or chocolate chips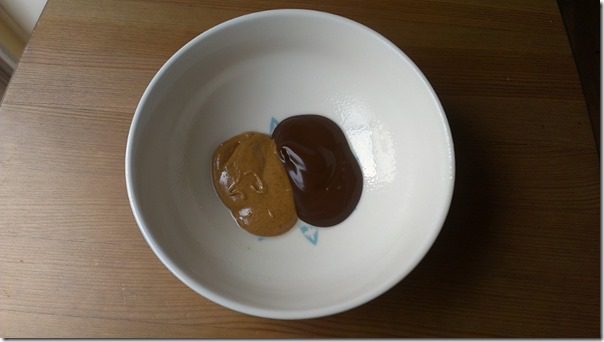 Melt in the microwave for 15 – 45 seconds depending on your 'wave.
Mix. Add 1 cup of Chex cereal. Mix gently to coat the cereal.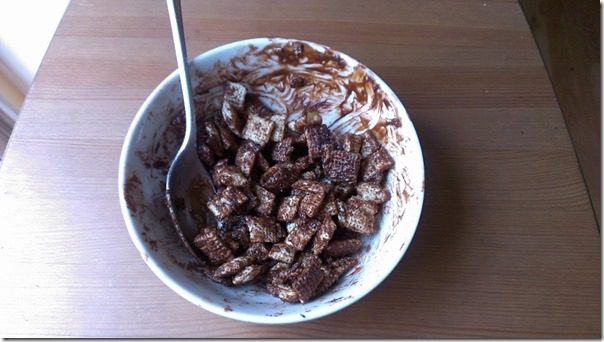 Sprinkle 1 Tb. powdered sugar on mix. Refrigerate for at least 30 minutes to set.
Enjoy!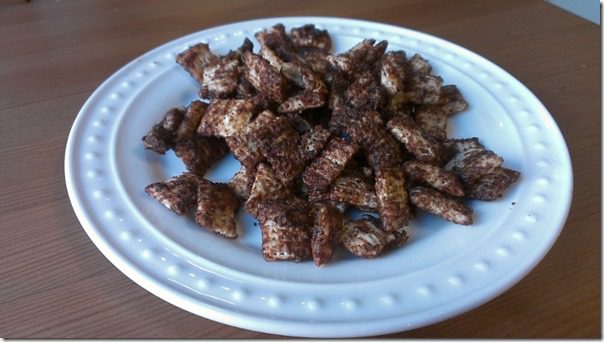 Run SMART Goals
Fill out this form to get the SMART Running Goals worksheet to your inbox!