Happy Monday! I had my first low key weekend in years. It was nice, but I got bored by 2pm on Sunday. Luckily there was a fun RunDisney twitter chat to keep me busy for a bit in the evening (see below).
This morning I did an easy 6 miles and enjoyed an avocado breakfast quesadilla. We have SO SO SO many avocados it's sick. And by sick I mean awesome.
And because I really need to get on a budget AND get Back to Basics – I am declaring today
Meal Planning Monday
For breakfast I usually eat the same things – eggs with a tortilla or toast, Laughing cow & a fruit
Snacks: Trail mix. Yogurt. Protein bar or shake. Toast with PB&J.
Lunch: Sandwich or a salad.
Dinners:
Monday: Salmon, salad and rice.

Tuesday: Chicken stir-fry.

Wednesday: Leftovers.

Thursday: Burgers and green bean fries.

Friday: Flame broiler OR pizza night.

Saturday & Sunday: usually out.
Disney Races
There was a fun RunDisney twitter chat yesterday! I am a big fan of Disney races and have done the Walt Disney World Marathon in 2010 and the Tinker Bell Half Marathon in 2012.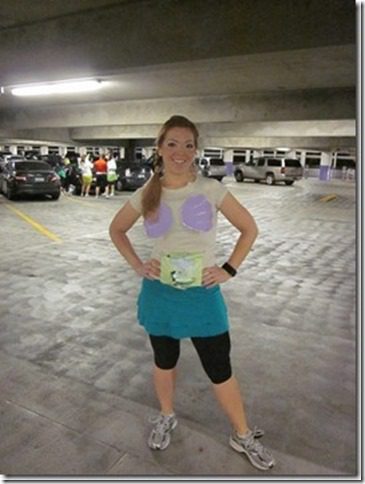 Unfortunately, I have never done the Disneyland Half Marathon in the summer because I am always out of town that weekend. So, I never sign up.
Buuut, this year I think I will be in town and I missed the sign up. Boo
I'm considering signing up for the new 10k, but I'd rather save my money for a half ya know? (Yes. These aren't actual problems, I realize that. #ThisChampagneIsFlat)
Anyway, another reason I want to hang out and run the Disneyland Half is my friend Marcey from SportHooks will have a booth at the expo.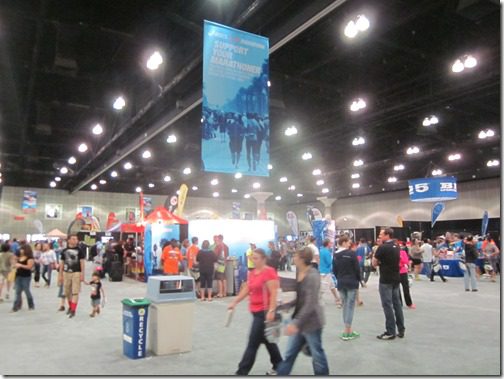 SportHooks makes a huge variety of race medal hangers – everything from
Half Marathon & and marathon hangers
to mother runner specific
to a full line of Disney inspired designs…
Marcey made me a special "Run Eat Repeat" medal hanger too! You can order it from HeavyMedalz.com if you're into running and eating too. This is the medal hanger I was holding in my 'lose 10 pounds' vlog and it's the one I have up in my house now…
SportHooks Giveaway
Marcy is sending one lucky RER reader a medal hanger of their choice!!!
You can enter by doing one, two or three things:
Open to residents of the US. Closes 7/11/2013 at 12am PST.
CLOSED. 
Disclaimer: SportHooks provided me with this medal hanger and one to giveaway as part of our partnership. All opinions are my own. The Laughing Cow® provided me with product for this review. However, thoughts and opinions are my own and do not necessarily reflect those of the brand.
Run SMART Goals
Fill out this form to get the SMART Running Goals worksheet to your inbox!