Fall marathons are probably the most popular full marathon season – NYC, Chicago, Marine Corps – all are in that Oct/Nov time period. But training for a Fall full means you are doing the height of your training in the HOTTEST part of the summer.
When the highest mileage weeks in your training coincide with the highest temperatures of the year you better be ready to fight the good fight. So to help you here are
Summer Running Must Haves:
1. Hydration help – A handheld water bottle, fuel belt or camel back. Different things work for different people, so figure out which one you prefer but take water with you!
Also, for longer runs plan your route near a water fountain so you can refill. No water fountains around? No problem. Plan your route with a 7-11 along the way and grab some water, gatorade or a slurpee <- I did that in Maryland. It was one of the best decisions of my life. Yes, I obviously haven't made many very good decisions in my lifetime…
I think my hydration belt is too heavy with all 4 bottles in it – this one is a 2 bottle belt. My fuel belt is like this one with 4 bottles/holsters. You can get this one and just take along 2 bottles if you are able to refill.
I also have a handheld I use for shorter runs similar to this one.
Here is my waistbelt review vlog from last summer.
2. Electrolytes. I love Nuun tablets in Cherry Limeade – this four pack has that flavor and watermelon! Summer running means you're sweating more so make sure you replenish your body!
From the NIH – "Electrolytes affect the amount of water in your body, the acidity of your blood (pH), your muscle function, and other important processes. You lose electrolytes when you sweat. You must replace them by drinking fluids."
It doesn't have to be a super fancy runner specific brand, but people with sensitive stomachs may have to find one that doesn't upset them. I've used everything from Nuun to Gatorade to juice in the past.
3. A towel. Save your car seats from sweat! And/or use it to dry off if you take an impromptu ice bath in a local fountain.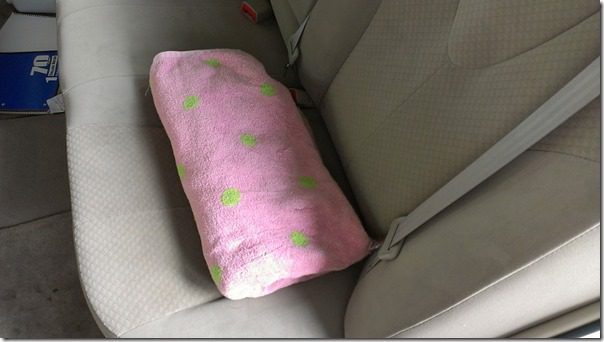 4. Sunblock and a hat or visor. Slip, Slop, Slap! Slip on a shirt, slop on some sunscreen, slap on a hat!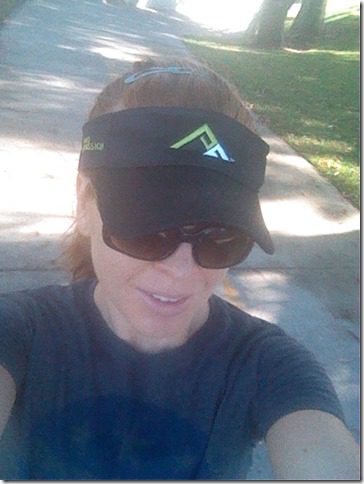 5. A positive outlook. Summer running is tough, but doing it makes you tougher. You might have to switch up your training plan if there is a heat wave or fires around – roll with it and stay positive.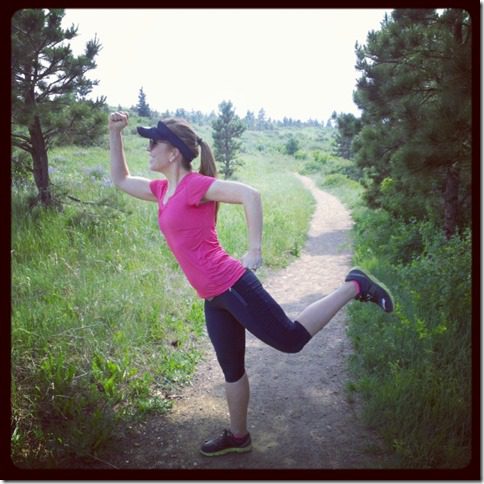 6. Raspados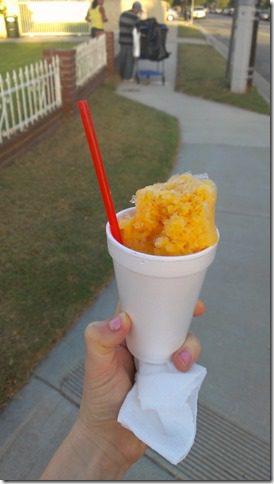 or ice cream. (Preferably Yogurtland's new Carrot Cake fro-yo.)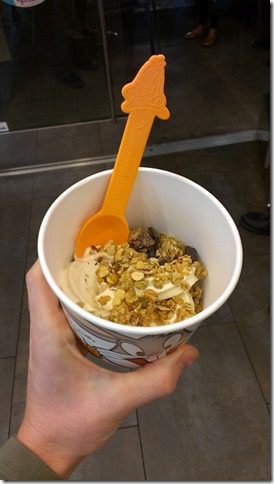 For running clothes – check out my Summer Running Gear post.
Question: What are the temps in your neck of the woods this weekend?
Run SMART Goals
Fill out this form to get the SMART Running Goals worksheet to your inbox!