Happy Friday!
Yesterday I went to my facial place and they happened to have a Paris themed party! What?! It was ridiculous. I got a Oreo cupcake – it full on had an Oreo in it. Yes.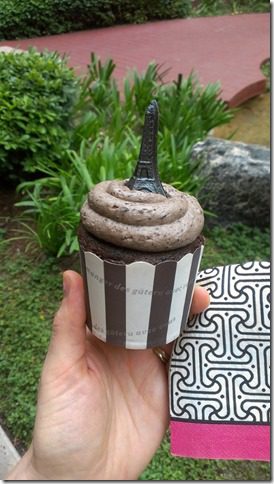 And just when I thought my day couldn't get any better – I got a knock at the door… New Running Shoes!!!! BEST.DAY.EVER.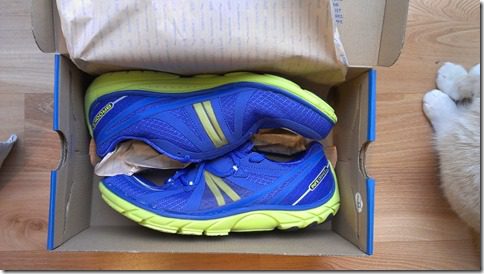 Brooks Running sent me a pair of the Pure Connect Running Shoes in their new color – Blue.
This color is kinda retro to me and I think they would go amazing with Procompression's retro sock, right?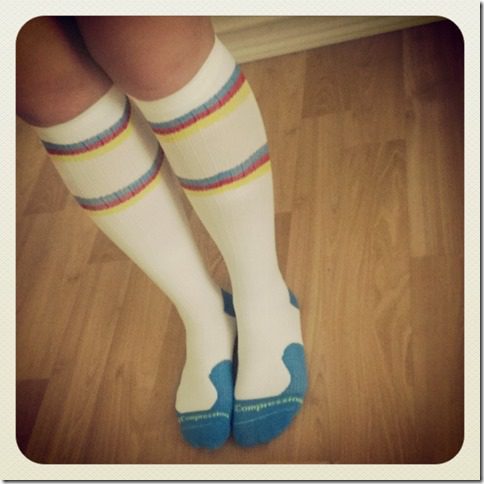 Brooks' Pure Project line of shoes is their take on minimalist running shoes. They are shoes that are light weight, flexible and the upper is designed to hug your foot. My foot likes hugs (the rest of me not-so-much), so this is good!
You can see the pods on the bottom to encourage a forefoot strike.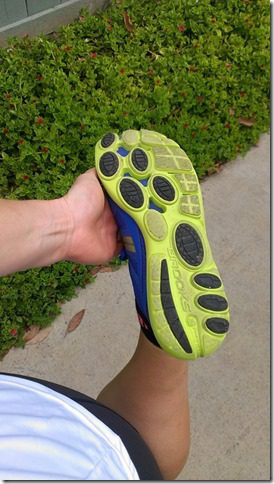 I love the Pure Connects for short and mid-distance runs. I have slowly transitioned to a more light weight shoe over the last year or so. The Pure line has four different types of shoe / levels of support. So, if you are not ready to go full on barefoot you can find a lighter shoe that works for you.
At this point I prefer the Connects for 60% of my runs and the Brooks Pure Flow Running Shoes for the other 40%. <- This was the other way around until last month though! And I'll change it based on my mileage and how my feet/muscles of my lower legs are feeling.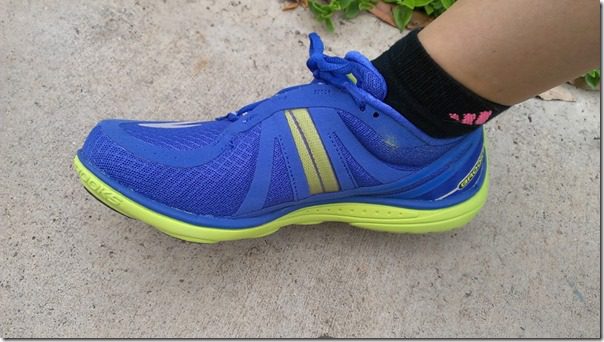 A few people have asked me what Pure shoes I recommend. It depends on your foot, how much you are running, your gait, preference, la-di-dody…
Minimalist and barefoot running are very popular trends in the running community and I totally get it. I am a fan of a lighter shoe. But, if you are prone to injury and/or need a more stable shoe because of pronating I would recommend going to a running shoe store to get professional advice.
Remember kids: Don't believe anything you read on the internet.
Question: What color are your workout shoes?
Disclaimer: I am a Brooks Running Ambassador, the company sent me these shoes to post about. All opinions are my own. Please consult a professional before taking any advice from a strange redhead on the internet who may in fact be a 48 year old male in Portugal all Catfish style.
Run SMART Goals
Fill out this form to get the SMART Running Goals worksheet to your inbox!