My brother's birthday on Wednesday he wanted to go to The Boiling Crab. It's locally famous and there are a handful of locations in SoCal and a few in TX and Las Vegas.
The wait was 45 minutes on a Wednesday night! I thought that was crazy for around here. I mean we were in Garden Grove, not LA.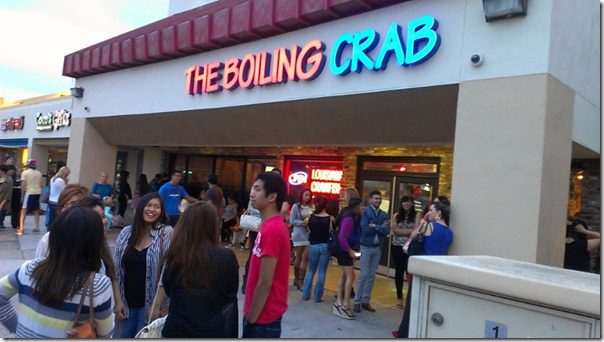 Normally we have a "Only eat seafood when you're within 15 miles of the sea" rule that I don't actually stick to and this just made it!
We started with oysters which probably actually came from Alaska or wherever oysters hail from.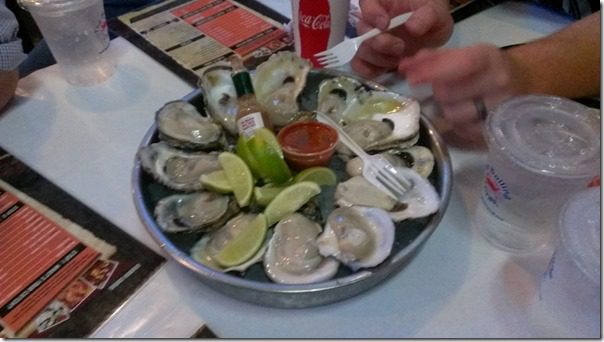 Remember I tried my first fried oyster a few weeks ago in Ventura? Well, it was time to step up my game with a RAW oyster. I wasn't a fan, but everything once, right?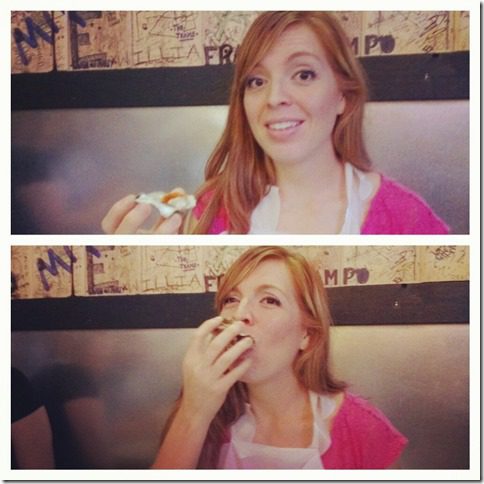 Happy Birthday Michael.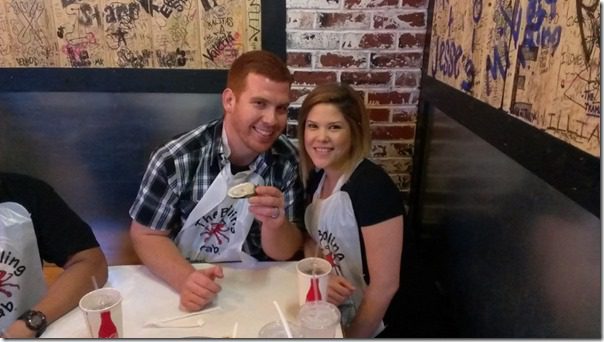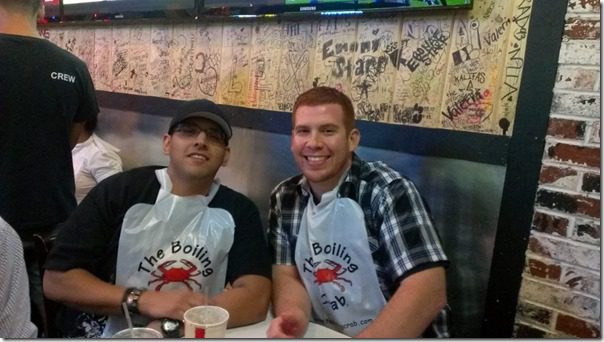 The menu is very simple – just seafood and a few side options.
We had sweet potato fries to share.
They bring you your seafood in a bag full of juices and spices. It's amazing, but MESSY!!! I ordered crawfish and a corn with "the works" and medium spice. It was delicious!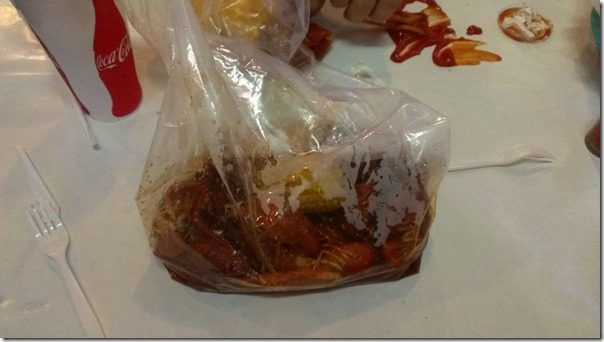 This is the 'Before' picture of the table. I couldn't take a pic of the 'After' because my hands were dripping.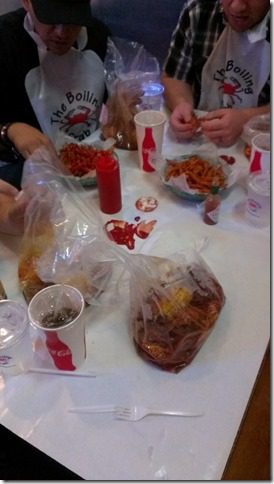 Since we did cake on the Fourth of July we did fro-yo instead.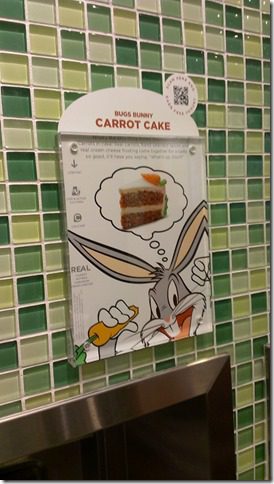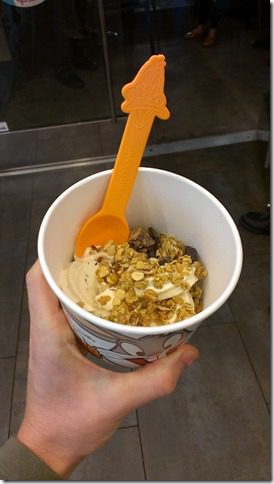 Overall, I loved it! And the prices are good. But, I need practice peeling crawfish. This was only the second time (the first was in NOLA in Feb!) but I needed a refresher course and it was still a little frustrating.
Question: Raw Oysters – Yes or No?
Run SMART Goals
Fill out this form to get the SMART Running Goals worksheet to your inbox!