Yesterday I had to take care of something near my mom's so I spent the day working from there. Then, I hung out, ate her food and talked to the dogs. It was a nice change for a Monday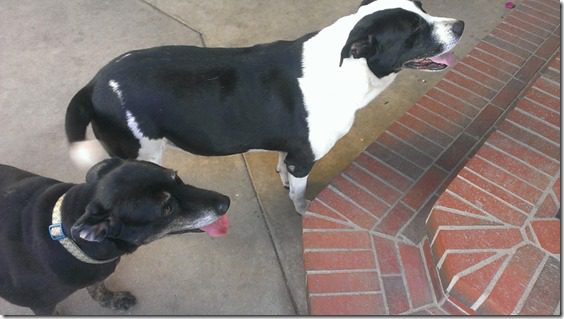 This morning I made myself go out for a few repeats. I have not been feeling the speed work (okay I never do) but it was on the schedule and I didn't have a good enough excuse not to do it.  It wasn't great but I tried. Sometimes you don't want to exercise and you make yourself and end up feeling GREAT and dominating your workout!
Sometimes you make yourself run and it sucks the whole time just like you figured. But at least you did it. The end.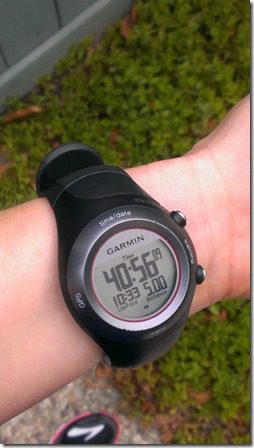 I ran in my Brooks Drifts. These are the super duper light weight shoe that I only really use for speed work. I have decided I LOVE them. I like the feeling of a minimal shoe (for short distances) lately. I bet it's my Tarahuamara blood that's trying to get me to go barefoot. Yeah, I'm not that cool but I dig these.
*I love these shoes, but I don't think I would buy a separate pair of shoes for speed work – Brooks sent me these. They are about the same cost as my 'everyday' running shoes and having my core shoe is more important to me. You should get new running shoes every 300-500 miles depending (I do about 500).
Have I shown you my lil patio tomato plant? It's growing!
Breakfast was eggs and oatmeal. I had a banana with SF butter before I left for my run too.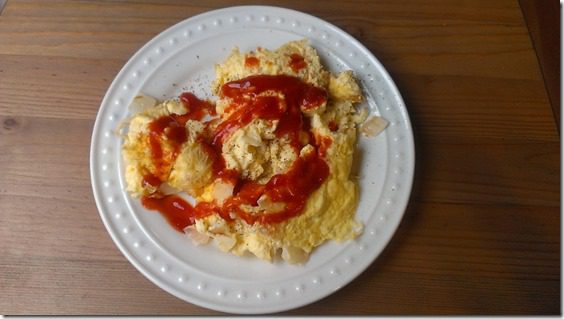 Housekeeping: This weekend I was updating a few things on RER. Sorry if my instagram flooded your reader. #Fail
Also, I may be adding a new page or two to the top. After checking out my recent searches and google searches it seems A LOT of people want to know what/how to eat for half marathon and marathon training. Stay tuned.
Just the Tip: Stay safe!
It's been a while since we've talked runner safety.
The other day someone asked me 'Where did you run?' and I said, "The same place I always run and I'm so tired of it…"
I haven't changed up my route in a long time! Oops. This is a reminder to make sure you are taking safety precautions when you exercise.
Runner/ Walker Safety Reminders:
1. Change up your route / time so you're not super predictable.
2. Let someone know where you are going and when you'll be back. If no one is around to check with – text your mom/sister/neighbor/cousin's dog before and after so they know you got back.
3. Be aware! – On your next run notice 5 new things you don't really pay attention to. When I run somewhere new I'm more aware, but at home I tend to 'zone out'. Do your homework and pay attention this week!
Question: When was the last time you changed up your walking or running route?
Does someone know when you will be back?
Run SMART Goals
Fill out this form to get the SMART Running Goals worksheet to your inbox!