Hello and Happy Monday!
After Cindy was raving about her nachos in Vegas I had to have some. So, I made a big ol' nacho platter for dinner last night.
This morning my Garmin's battery died in the middle of my run. I wasn't bummed about it because this was an easy run anyway so I didn't care about time. I focused on Breathing and Feeling…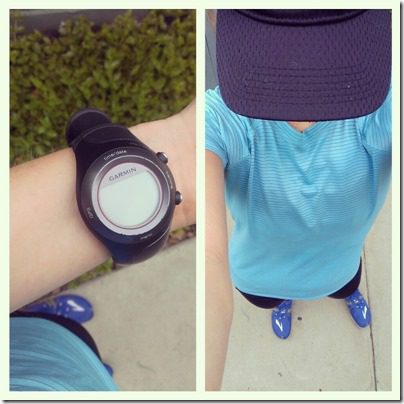 I don't mean emotional feelings, save that shit for therapy. I mean how you physically feel.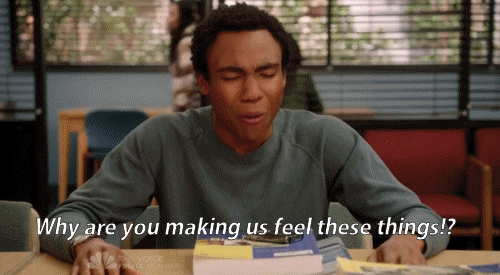 I took a Yoga Fit class at the IDEA Conference a few weeks back. The instructor kept saying "Your only job here is to Breathe and Feel"
I love that.
You don't have to worry about how far into a pose you are getting or how long you can hold a pose before you need a break – just focus on how it feels. This same idea can be applied to running or other workouts too.
And so I challenge you to check in with yourself during a workout or run this week. Don't worry about how fast the treadmill says you are going OR if you are doing as many push-ups in boot camp as the person next to you. Focus on what your body is telling you. Focus on how it feels.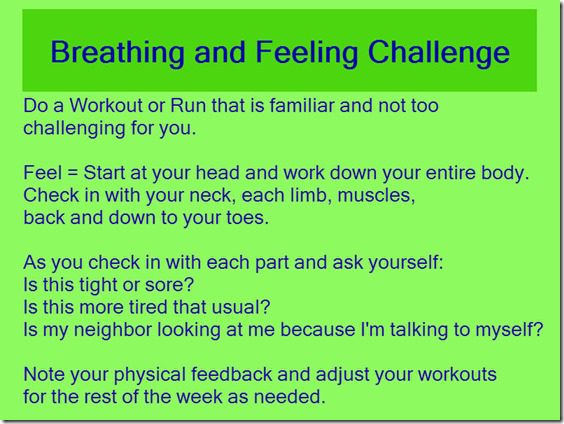 Then, list your feels and adjust your training as needed.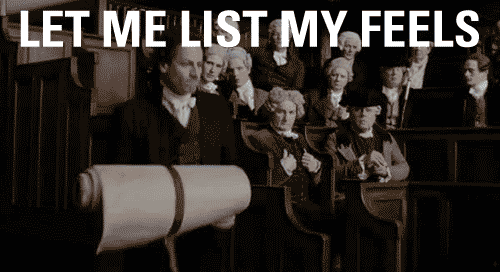 My ankle is telling me to stretch so I did a little yoga video after my run. I've been testing out different free yoga videos and I'll share some soon.
Question: What is your body telling you now?
Run SMART Goals
Fill out this form to get the SMART Running Goals worksheet to your inbox!