Happy Tuesday!
This morning I tried to do speed run and I'll give myself an "E" for effort. I did 4 400s, 2 800s and one 1600 but they were all around the same pace, which isn't great but on the bright side – at least I'm consistent. That is the one thing I have going for me. The one thing.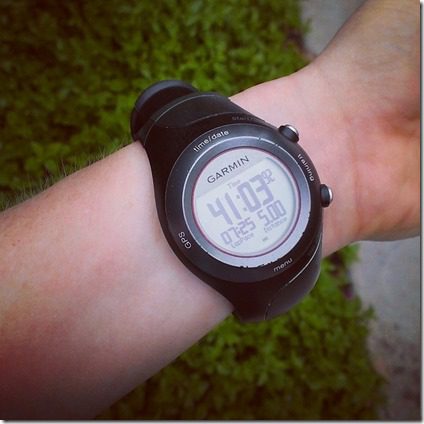 Breakfast – pumpkin oats are in season!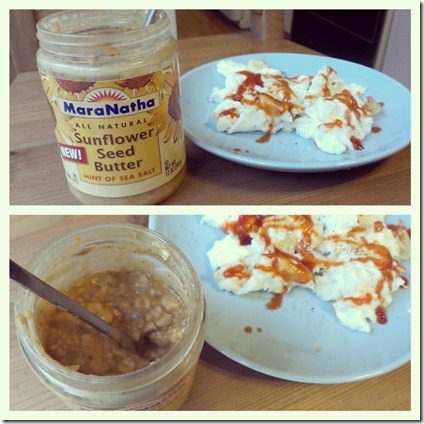 Kiwi. Just because.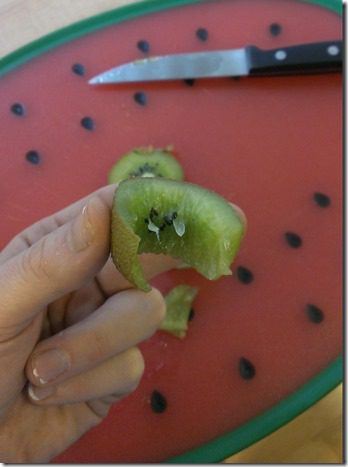 Instant Watermelon Margarita
Soak watermelon in tequila. Dip in salt. Get weird.
Just the tip: Running discounts and deals
1. Cross Train ID discount is still valid for another month. Safety first, get one!
Discount for all purchases + free shipping = RER15OFF
2. Last day for the Spreadshirt Free Shipping with code FALL2013
3. I've been getting a lot of emails for race discounts. If you're interested in Fall/Winter races – check out those random, mass emails before you delete them!
> New Year's Half Marathon in LA $10 off with code Gemininyr14
> Santa to the Sea Half Marathon (which I did last year!)
SAVE $25 on the 2-person relay team! USE CODE "STTS2013Relay
> Rock N' Roll Marathon series often has discounts on the 13th of the month.
4. ProCompression Sock of the Month is the new Chevron. Use code CHV for 40% off and free US shipping.
Question: Got a discount code to share?!
Run SMART Goals
Fill out this form to get the SMART Running Goals worksheet to your inbox!