Hello! How's your week going?
I gave you a hint on Instagram on what I would be making with my favorite food and a lot of you guess correctly!
Last night I made this Watermelon Cranberry sauce because:
A.) I love watermelon, hello.
B.) Alton Brown said it was good to make Cranberry Sauce ahead.
C.)  I can eat it today.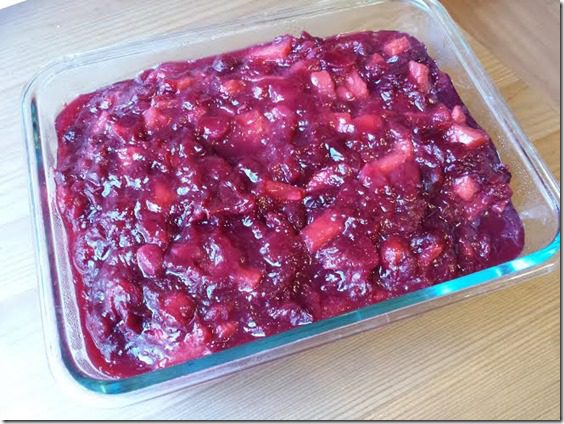 Tomorrow is Turkey Trot Day for a lot of you! Many of the turkey trot races are this weekend too. Good luck to all!
The group of Turkey Trot runners and walkers that trained with me has done AMAZING!!! I am so proud of them
Thanksgiving week is one of the most popular race days in America. Thousands of people will be running a 5k or 10k race (sometimes both!). So, when someone asked me "How do I warm up before my 5k?" I wanted to share the answer with everyone.
(Spoiler: It's early and I'm a mess in a dress running clothes. Vegas attacks a tree at some point and throws me off. Ha!)
How do you warm up for a 5k or 10k
5k and 10k Race Tips:
1. Do a light jog about 30 minutes before the race. The key is to warm up your body, not get tired!
2. Loosen up any problem or tight areas. Suggestions: Arm circles, side (or crab) walk, hip/knee circles…
3. Line up! Visualize a successful race.
4. GO GO GO!
Good luck! You got this.
If you're in a video watching mood (i.e. your boss left early for the day), check out this Cat's Guide to Taking Care of Humans.
Question: Are you running a race this week? Tell me about it!
What are you doing tomorrow?
Don't forget to check out the 25 Days of Fitness Challenge!
Run SMART Goals
Fill out this form to get the SMART Running Goals worksheet to your inbox!