Confession Thursday. Because it's almost Christmas and I want to get on Santa's nice list. (Not really, see below.)
1. I follow an inappropriate amount of male body builders on Instagram. (Also, I've been caught looking at them repeatedly like a perv.)
2. I ate 2 donuts at 4am on our way back from Vegas. They were warm and amazing and I don't regret it at all. But, I am sad that I can't stop thinking about how delicious fresh donuts are.
3. I have a girl crush on Sarah from Sarah Fit. This is creepy because we're actually friends in real life.
She just came out with a book "Get Skinny Again" and I am reading it now. Tons of great pictures of the exercises and recipes make it easy to follow. A few people had hesitations about the title with the word "Skinny" in it, but the book has legit helpful and realistic exercise plans and calorie suggestions.
4. I am standing here freezing, but still drinking iced coffee as opposed to hot coffee because I love it.
5. I spent way too much money on raspberries yesterday, but it was the only thing that sounded good. And I was sick.
6. I don't like presents.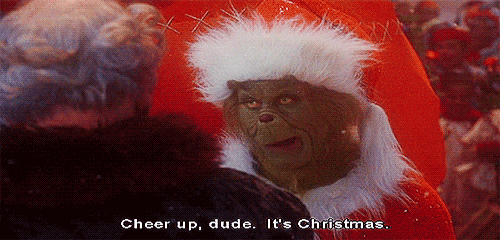 Yes, my heart is two sizes too small and I don't like presents, but I'm not the Grinch – promise. I like Christmas!
Recently my friend Katie lent me the book "The 5 Love Languages" because I don't let her hug me.
The 5 Love Languages are:
Words of Affirmation
Quality Time
Receiving Gifts
Acts of Service
Physical Touch
I took the quiz and scored a 0 for gifts.
My score:
Words of Affirmation – 9
Quality Time  – 3
Receiving Gifts – 0
Acts of Service – 9
Physical Touch – 9
Ha! I is a three way tie for Words, Service and Touch! So I'm either really easy to love or really hard, I can't decide neither can Ben.
The moral of the story is… I just want to hang out and eat tamales on Christmas, but I don't need presents. (Unless you wrap a tamale for me?)
You can check out your Love Language here. (I think you have to put in your email though.)
Since we're on the subject, I have to share… my brother and I always reference this part of The Grinch movie: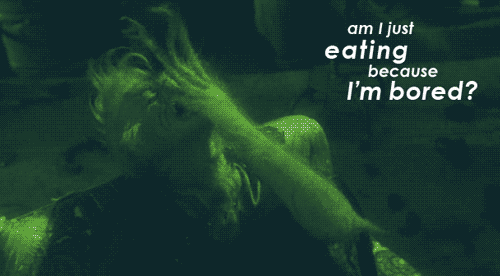 Question: What are your love languages?
Run SMART Goals
Fill out this form to get the SMART Running Goals worksheet to your inbox!