Hello!
Yesterday I had a wild Friday of getting my bangs trimmed…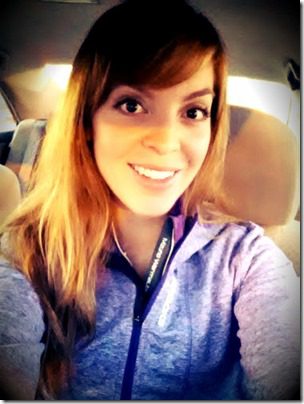 and stopping at Ulta for eyeliner. I swear I just went in for eyeliner, somehow I came out with A LOT more.
Then, it was wine and pizza night!
And ice cream. So, the only real thing wild about Friday was my calorie count. It was awesome.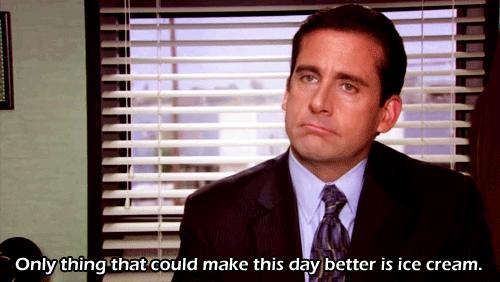 This morning the forecast called for rain so I wanted to wear a long sleeve. I do NOT like wearing all black for some reason. But it was the only long sleeve I had clean so I had to. So I needed a pic of this momentous occasion.
Ginja Ninja!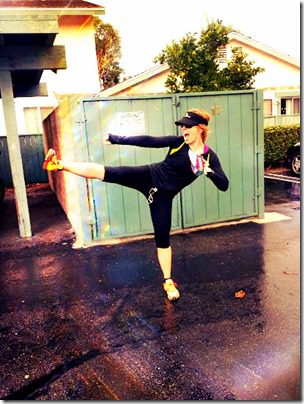 Pre-run x2.
13 miles today and 13 tomorrow
I'm also drinking HOT coffee this morning.
Between the all black outfit and hot coffee I'm worried that I'm having a nervous breakdown because I don't even know who I am anymore.
PSA – If you are running Santa to the Sea (Dec 8) or the Holiday Half (Dec 15) BOTH races are collecting Toys for Tots.
I grabbed toys I thought my lil brother would like
Winner of the Holiday Half Marathon bib giveaway:
Your 1 winners on "Holiday Half Marathon Giveaway" are:
1) Heather: hmgiraffy
Congrats Heather! I'll email you with instructions.
Day 7 – Check your water intake! Aim for half your body weight in oz OR when your pee is light yellow.
Question: How much water have you drank so far today? What's the plan for getting the recommended amount?
Run SMART Goals
Fill out this form to get the SMART Running Goals worksheet to your inbox!