Sponsored
Hello! How is your week going?
Last night I went to my little brother's Christmas concert. I appreciate your song suggestions, but they refused to play any of the requests I shouted out. I think I mostly just embarrassed him. Ha! That's what big sisters are for!
Kidding.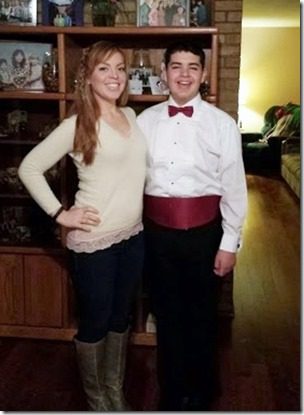 This morning I snacked on an apple-banana from my neighbor. They have a tree and when it's ready it gives off like 98 of them at once so they hook us up.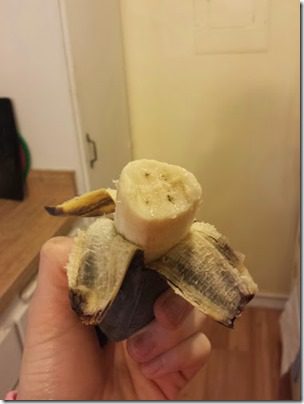 Plus some epic granola clusters from my SECRET SANTA! More on this soon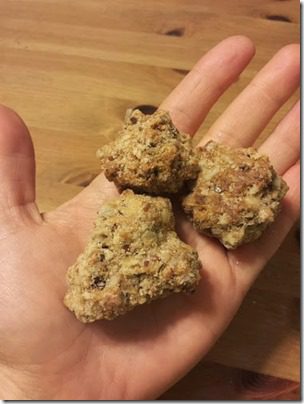 Christmas is coming fast and I know I've already fallen off the healthy eating wagon a few times. Part of me wants to just say 'F it' until New Year's but I know that's not the smart decision (plus I'd be pissed at myself later).
So, I have some tips from a registered dietician below to help me/you/us? stay on track this season PLUS a great giveaway from Benefiber.
How to Stay Healthy During the Holidays
Tips from registered dietitian Elisa Zied
1. Don't waste calories, especially on treats and desserts that don't do it for you. Instead, spend your treat calories on a few bites of your favorite indulgences to feel more satisfied on less food.

2. If you find yourself having one too many bites of your favorite indulgence at each holiday get-together, why not create a new tradition?! Fill (but don't stuff) one plate with small portions of your favorite foods to enjoy and savor. When your plate is near-clean, apply lipstick or take a swish of mouthwash and head for a quick brisk walk to signal the end of eating.

3. Even though you might be trying new treats during the holidays, make sure you're still getting the nutrients your body needs. Fruits and veggies are great to munch on for vitamins and nutrients.

4. Instead of wearing loose fitting clothes to your next holiday get-together, button up! Show off your figure with some fitted attire (at least in your under layer). That'll help you feel full faster and resist the urge to take one too many bites or sips.

5. Don't go to a holiday party or dinner starving. Instead, enjoy a protein- or fiber-rich power snack 1-2 hours before you get there. One cup nonfat milk or yogurt or a piece of cheese, 1 small piece (or 1/2 cup) fruit, and 1 tablespoon nuts/seeds fills you up and can reduce the likelihood you'll eat to an extreme at the main event. Although food is the best first source of fiber, when you fall short, making a fiber supplement like Benefiber part of your daily routine can help you feel fuller longer so you are less hungry at holiday parties.
I love tip #1 – don't 'waste' calories on foods that aren't your favorite. It's like a bank, only spend it on things you really want! And don't feel bad when you do pick something that's your favorite – enjoy it.
I love See's Candy and tamales! This is the one time of year when my Nana makes tamales at home – they are delicious and I eat 'em up.
Benefiber is giving one RER reader a container of their fiber supplement (I've been sneaking it in random things, and never taste it) and a $100 AmEx gift card! I vote you spend it on something pretty to wear to a holiday party, but that's just me.
Benefiber and $100 AmEx Gift Card Giveaway
To Enter: Leave a comment with your favorite holiday food or drink.
Closes 12/14/13 at 8am PST. Open to residents of the US.
Disclaimer: This post is part of my partnership with Benefiber. All opinions are my own.
Run SMART Goals
Fill out this form to get the SMART Running Goals worksheet to your inbox!