Happy Friday!
This weekend is busy for me so I am going to try and be efficient today versus just showing up
I have some bad news. All week I've received emails and Facebook messages from readers telling me the rumors are true and the Sriracha plant will be closed for now.
The building is in Irwindale just outside of LA so I was considering driving up there to run the machines my damn self and single-handedly ensure the world is never without Sriracha!
But time got away from me and I decided just to stockpile it in my kitchen.
The grocery store checker asked, "What are you going to do with all that hot sauce?!"
Monican: "Eat it."
The end.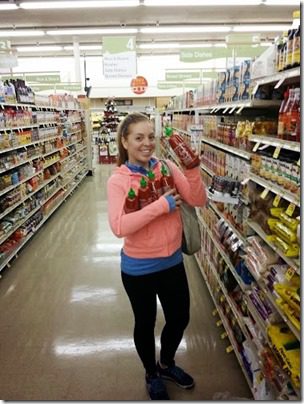 I also bought a potato. I had the most INTENSE craving for a potato last night, like if I didn't get one I was going to just give up and stop breathing. So, I bought one and we averted that disaster. Whew.
This morning I woke up bright and early for a 6 miler. It's still pretty chilly here (for me) so I've been wearing my Brooks Running Vest that is SUPER BRIGHT. I love it.
And that brings me to my Friday Favorites for this week…
Friday Favorites:
1. My pink running vest that you can see from the moon. It comes in different colors too.
2. Orange is the New Black. We randomly put it on the other day and I like it!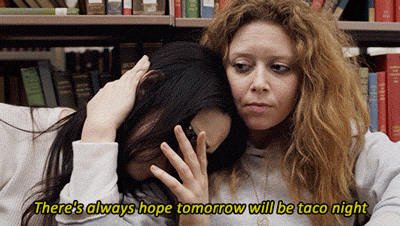 3. Great Harvest Granola!
A group of my blogger friends did a Secret Santa gift exchange and I got mine yesterday. She didn't sign the card but I know my Santa is Kath from KathEats!
I consider myself quite the granola connoisseur and this stuff is DELICIOUS.
4. This Manatee Hugging a diver video. Reader Marie sent it to me and it made my life. This is happiness.
I randomly picked this up at Ulta the other day and fell in love. I am a fan of cream shadows for quick make-up mornings but hadn't tried this brand yet. Yep, it's good.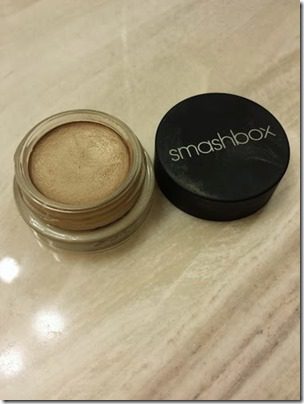 Day 13 – Do 15 minutes of yoga or stretching.
Ommmmm
(source)
Question: What's your favorite thing this week?
Thank you if you filled out my poll yesterday! I hope to make RER more helpful and fun next year. If you haven't – please check it out at the bottom of this post.
Run SMART Goals
Fill out this form to get the SMART Running Goals worksheet to your inbox!