Merry Christmas from your Monican!
Yesterday I got to Florida at 6am and went straight to breakfast at a small diner. Usually I'm not hungry after a flight like that, but I was ready for this!
My Nina gave me a gift card for Dunkin Donuts before I left. She knows how much I LOVE DD!! So, now my challenge is to drink all the iced coffee I can before I head home to California. Deal.
We went to church Christmas Eve instead of in the morning because that's how they roll over here. I wore the red dress I asked for a vote on via Instagram – festive!
Joy to the World, The Lord is Come…
Then it was present time! And Santa was good to me
I got a Manatee Wine Holder! My two favorite things in one!!!
I love you.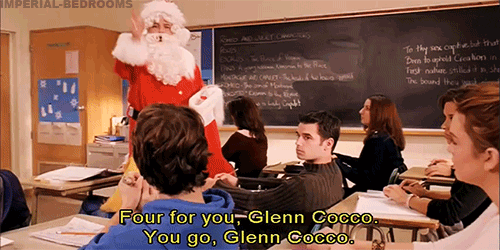 Wishing you a very blessed and Merry Christmas!
Run SMART Goals
Fill out this form to get the SMART Running Goals worksheet to your inbox!