Hello from Florida!!
I'm still here on the other side of the world from CA and loving it. (Even though I lovelovelove California. 3 loves.)
Since this is meant to be a chill vacation there isn't much to do so I've been running a lot (and eating a lot). I decided to do my long run as 2 back to back runs because somehow that is easier for me.
Yesterday: 16 miles
Today: 15 miles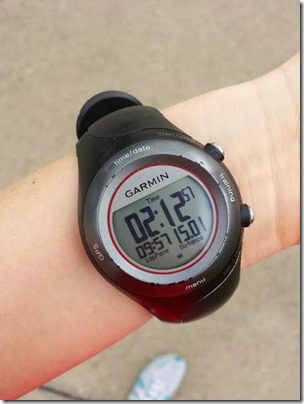 I need a rest day at some point, but I'll be sitting on a plane for all of tomorrow and I'll be lazy then.
Today's Dunkin Donuts run included a donut. I actually don't think DD has great baked goods, but I love their egg sandwiches. Next time.
Food has been a lot of junk, a lot of salads and a lot of champagne.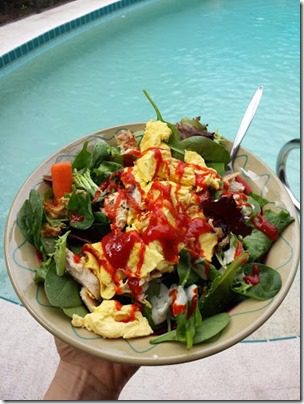 I know. Weird, but good.
We had a Fah-ancy dinner last night – lobster! I never have made lobster at home, so I was pretty excited about this.
All the food has been amazing this week, but I failed in choosing the dessert. I had to have this Scotchy Scotch Ben & Jerry's ice cream inspired by Anchorman, but it wasn't very good. It's supposed to be butterscotch and I just don't dig it (but I'm not a caramel person, more chocolate).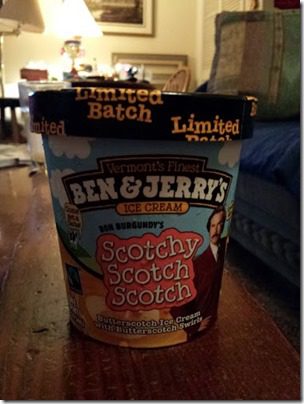 Since I failed at dessert the group made me do this in Walmart. That, or I begged someone to take a picture of me and they were super embarrassed.
Now, I have to tell you about how I almost DIED this weekend…
Peace from Heaven:
We went canoeing at Fisheating Creek. I had never been canoeing, just kayaking so I was focused on not tipping and wasn't paying attention to what was ahead of me.
Then, someone suddenly yelled "There is an alligator right in front of you!" Yes. There was real, live, hungry (I'm assuming because I'm always hungry) GATOR!
And I freaked the f out.
Luckily, that scared him and he moved away (I'm also assuming it was a boy because I'm the one telling this story so I get to assign parts).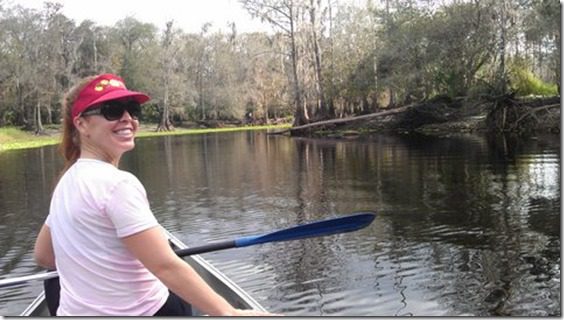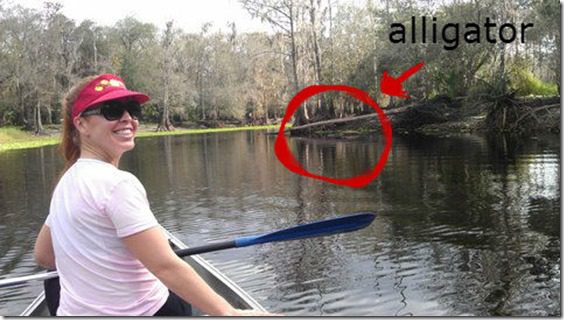 We ended up seeing a few more alligators and it was scary!  I survived, but it was touch and go there for a bit. Whew.
Fun fact: I had to wear Ben's shoes because I didn't want to risk getting my running shoes wet or eaten by the gators.
The end.
Question: Have you ever seen an alligator in nature?
Run SMART Goals
Fill out this form to get the SMART Running Goals worksheet to your inbox!