Driving up to Morro Bay on Friday I got to the hotel around mid-night (LA traffic!). Then, I left for the race before sunrise Saturday and returned after dark after my day wine tasting.
So, I was very happy and surprised to see this view when I woke up Sunday morning! What?! The ocean! That Morro Bay rock! Gorgeous.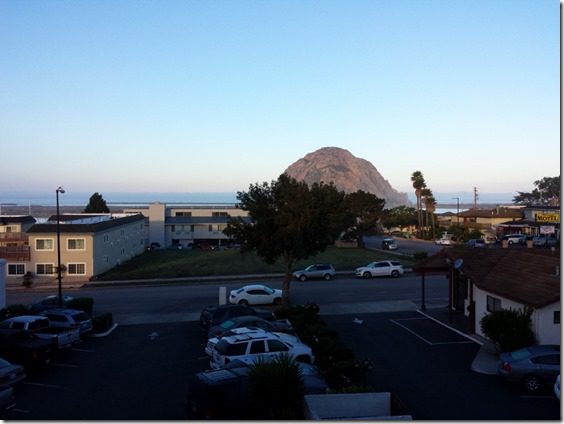 So, the view demanded to be explored and Ben and I set off for a morning walk to the rock.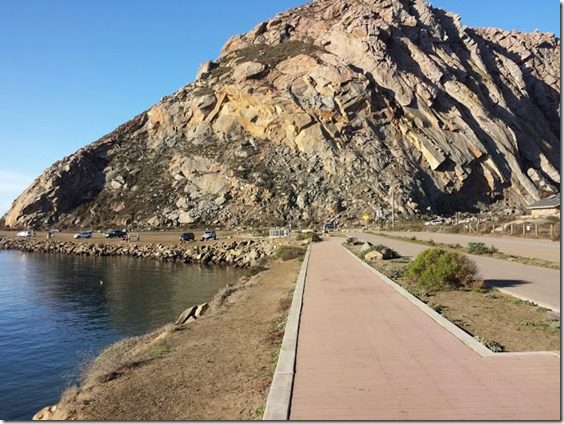 Gorgeous doesn't even do it justice. It was breathtaking.
There were a few other walkers out, but it was pretty quiet (especially compared to OC beach mornings).
But there was the sound of the birds and otters cracking open oysters against rocks. I can't. It was too cute.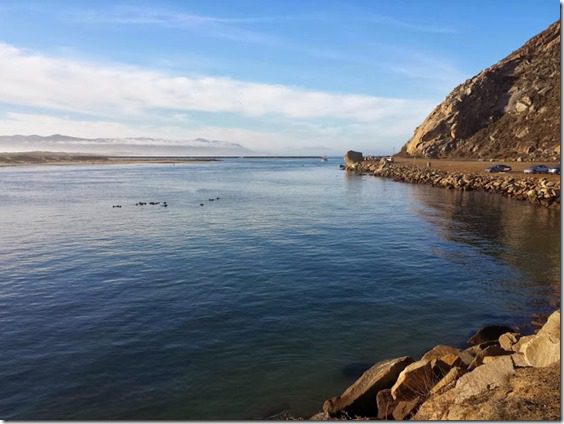 This rocks.
Little dog on the beach
Sportin' my RER hoodie…
(available in my spreadshirt shop)
A quick Yelp review informed us we had to eat at The Coffee Pot for breakfast. The area is pretty small – a mile to the rock, another half a mile back to the restaurant.
When we put our name in the owner poured us a cup of coffee while we waited. The customer service at this place was A+!
It was only a five minute wait though! It's a small place that the locals love too. We sat next to a regular and the waitress told us, "You get to sit next to the birthday boy!" So we chatted with him a bit – he's 85 and says he goes 6 days a week. And when his bill came they put it on the house – super sweet.
New-to-me-pepper sauce!
The Harbor Benedict is eggs benedict with crab and avocado. Yes.
Then, I tried to soak in the last few minutes of sea breeze before heading home
Question: Do you have a 'regular' place you eat at all the time?
Run SMART Goals
Fill out this form to get the SMART Running Goals worksheet to your inbox!