Hello! How's your day going?
I started mine with a little run/eat action.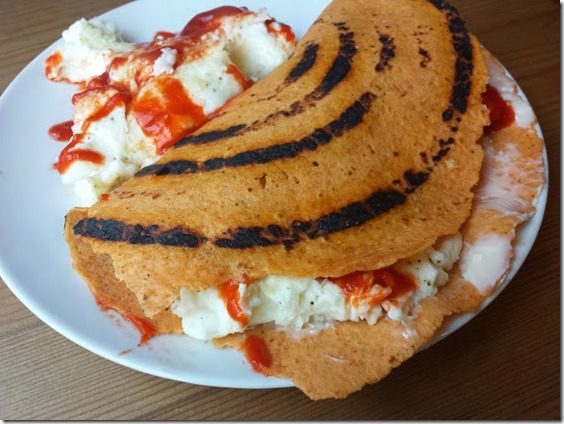 I have a great tip for the runners of the group. I made a new page on the top of RER with
Race Discounts and Coupon Codes!
I've been trying to ask every race that gives me a comp or discount for one for my readers too. Sometimes it works, sometimes it doesn't. E for effort though, right?
From now on the codes and links will be on the "Race Discounts and Upcoming Events" page so you don't have to go digging through my old posts. When I get a new code I will post it on the front page and then save it there for future reference.
Remember to check there before you register just in case!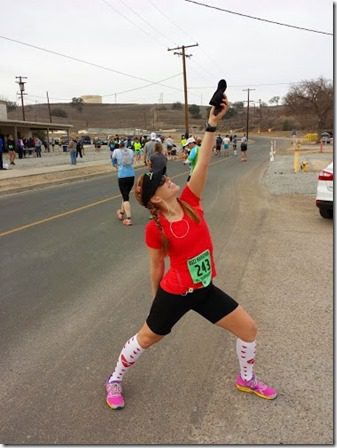 So, I hope it helps you out if you want to sign up for a race this year! Even if you only agreed to it because you were drunk.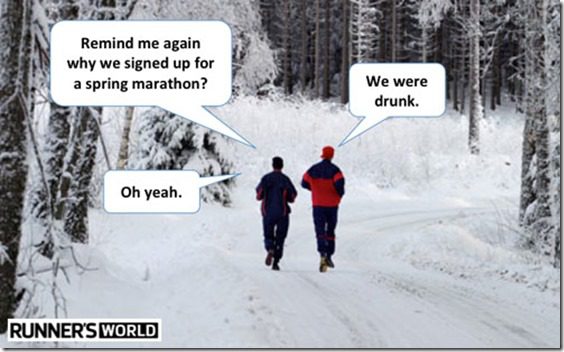 (source)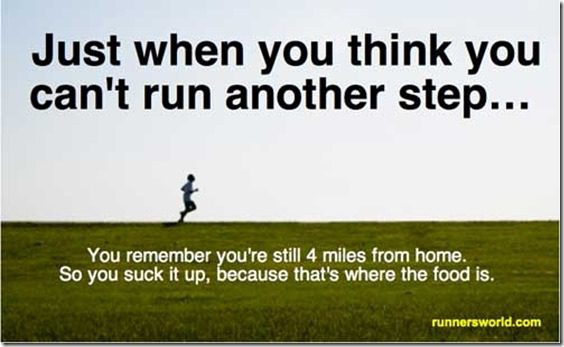 (source)
Speaking of running…
The winners of the Neon Dash 5k giveaway are:
Lora
Calista
And for those of you that don't run…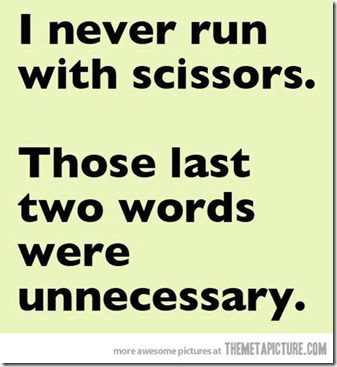 (source)
Question: Do you run? With scissors?
Run SMART Goals
Fill out this form to get the SMART Running Goals worksheet to your inbox!